Application of augmentative and alternative communication in early intervention
Primena augmentativne i alternativne komunikacije u ranoj intervenciji
Autori
Jovanović-Simić, Nadica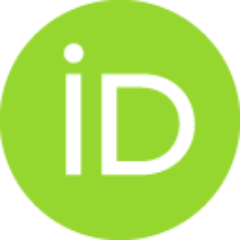 Članak u časopisu (Objavljena verzija)

Apstrakt
Autism, cerebral palsy, cognitive disabilities, sensory impairments, genetic syndromes, multiple disabilities, traumatic brain injury, even severe psychological trauma, may impede the development of speech and language skills. Augmentative and alternative communication (AAC) is an intervention approach applied in severe disorders and disabilities in speech and language communication with different etiology. This model uses manual signs communication boards with symbols, and computerized devices that speak, and incorporate the child's full communication abilities. AAC can play at least four different roles in early intervention: augmenting existing natural speech, providing a primary output mode for communication, providing an input and an output mode for language and communication and serving as language interventing strategy. The use of augmentative and alternative communication supports with infants and preschool children has been limited for a long time. Reason for that were a numbe
...
r of myths about the appropriateness of AAC use in early age. This article will provide an overview of most frequent myths that hampered the inclusion of AAC into early intervention, and examine realities that must be considered when AAC is used in supports to young children.
Autizam, cerebralna paraliza, kognitivne smetnje, senzorna oštećenja genetski sindromi, višestruki poremećaji, traumatske povrede mozga, čak i teške psihološke traume, mogu sprečavati razvoj govornih i jezičkih sposobnosti. Augmentativna i alternativna komunikacija (AAC) je interventni pristup koji se primenjuje kod teških poremećaja i ometenosti u govornoj i jezičkoj komunikaciji različite etiologije. U ovom modelu se koriste manuelni znaci, komunikativne table sa simbolima, kompjuterizovana pomagala koja govore, i objedinjuju sve komunikativne sposobnosti deteta. AAC može imati najmanje četiri različite uloge u ranoj intervenciji: dopunjavati postojeći prirodni govor, omogućiti osnovni izlazni modalitet za komunikaciju omogućiti ulazni i izlazni modalitet za jezik i komunikaciju, i služiti kao jezička interventna strategija. Upotreba augmentativne i alternativne komunikativne podrške kod sasvim male, i dece predškolskog uzrasta, dugo je bila limitirana. Razlog tome su brojne zablude
...
o podesnosti AAC za primenu na ranom uzrastu. U ovom radu je dat pregled najčešćih zabluda koje su sprečavale primenu AAC u ranoj intervenciji, i razmatrane su činjenice koje se moraju uzeti u obzir, kada se AAC koristi za podršku kod male dece.
Ključne reči:
augmentative communication / severe disabilities / speech and language intervention / augmentativna komunikacija / teška oštećenja / govorna i jezička intervencija
Izvor:
Specijalna edukacija i rehabilitacija, 2006, 1-2, 125-130
Izdavač:
Univerzitet u Beogradu - Fakultet za specijalnu edukaciju i rehabilitaciju, Beograd