The early rehabilitation of hearing impaired children
Rana rehabilitacija dece oštećenog sluha
Authors
Ostojić, Sanja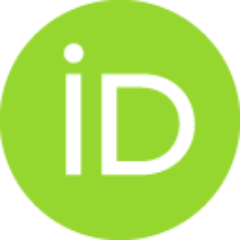 Slavnić, Svetlana
Article (Published version)

Abstract
The main idea in this rehabilitation program, that we wont to present, is it imitate the development of the usual children's population. Since 1978. this program was apply during the rehabilitation process in ORL Clinic at Department for Audiology rehabilitation. This program have three phases adaptation, development of the communication and speech development. Authors wants to introduce concept that based on the verbal method, by conception very similar to John Tracy Clinic and Galoudet College in USA (individual treatment, parent as active member of the rehabilitation teem...) and some elements of Piaget's Theory of Senzorimotori (Cognitive) Development. The results are related on 600 hearing impaired children's, at 7 year old rehabilitated by this program. We are going to show a number of children which they start education in regular schools (which we are observed as criteria for successful results at this age) with normal hearing population.
Osnovna ideja na kojoj je bazirana rana rehabilitacija dece oštećenog sluha prema konceptu koji želimo da prikažemo u ovom radu, je oponašanje razvoja dece opšte populacije. Proces rahabilitacije prema konceptu koji prikazujemo i koji se koristi od 1979. god na ORL Klinici, odeljenje za Audiološku rehabilitaciju, (tj. u modifikovanoj formi, od 1967. g i formiranja Centra za sluh i govor Sveti Sava, i prvih projekata na temu karakteristika i aspekata gluvoće i nagluvosti). Prema ovom programu rana rehabilitacija odvija se u tri faze: adaptacija, razvoj komunikacije i razvoj govora i jezika. Cilj ovog rada je da podsetimo i ukažemo na inovacije u teorijskom i programskom konceptu sistema rehabilitacije, verbalnom metodom, koja se konceptualno oslanja na način rada Džon Trejsi klinike i Galodet Koledža (individualan rad, roditelj aktivan učesnik, itd), a zasnovana je na elementima Pijažeovoe teorije senzomotornog razvoja. Osim toga, ukazaćemo na program, ciljeve i trajanje svake faze u re
...
habilitaciji i na promene do kojih je dovelo pomeranje uzrasta detekcije i dijagnostike patologije sluha. Rezultati se odnose na oko 300 do sada rehabilitovane dece oštećenog sluha po ovom programu, na uzrastu do sedme godine starosti. Osim toga biće prikazani i podaci o učestalosti upisa ove dece u redovnu školu, što se posmatra kao stepen uspešnosti rehabilitacije na ovom uzrastu.
Keywords:
hearing / impaired / early rehabilitation / oštećenje / sluh / rana rehabilitacija
Source:
Specijalna edukacija i rehabilitacija, 2006, 1-2, 119-124
Publisher:
Univerzitet u Beogradu - Fakultet za specijalnu edukaciju i rehabilitaciju, Beograd