Conduct disorder in children and youth with hearing impairment
Authors
Eminović, Fadilj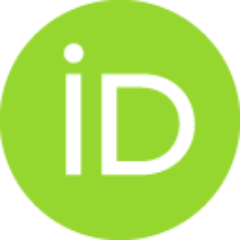 Dimoski, Sanja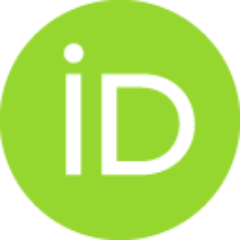 Book part (Published version)

Abstract
Hearing impairment is a condition that involves medical, psychological and social aspects. Surveys report that children and adolescents with hearing impairment show high prevalence of psychopathology. Among numerous definitions which are largely overlapping (Oppositional Defiant Disorders, Externalizing Disorder, Behavior Problems, Socio-emotional Problems), we have chosen the definition of conduct disorder given by the World Health Organization in ICD -10. Some of the criteria for the diagnosis are: violation of the rules of adults, frequent anger and resentment, deliberate destruction of other people's property. The aim of this paper is to examine the relationships between hearing impairment and conduct disorder. The survey was conducted in Serbia, the environment characterized by specific circumstances concerning the educational and socio-economic conditions. This society has not developed a tradition of inclusive education for children, and inclusive trends are slow in general. The
...
study was conducted on 375 patients of whom 169 are with a hearing impairment, and 178 with no hearing impairment. The respondents with hearing impairment attended school for hearing- impaired children. Some of the respondents with hearing impairment live in abroad school and some with their families. As an instrument, we used a scale for assessing behavioral disorders (Dimoski, 2004), which was filled by the specialists working in the institutions for children and youth with hearing impairments. The survey did not show statistically significant differences in the presence of behavioral disorders in the sample without hearing impairment and the sample of individuals with hearing impairment. However, the results showed that the children with hearing impairment showed significantly greater degree of two indicators of behavioral disorders - the tendency to steal (t = -3.18, p = 0.002) and extortion of money or benefit from the younger or weaker (t = -2.07, p = 0.039). This paper also deals with correlates of behavioral disorders in all patients (sex, age, academic achievement, socio-economic status) and with connection to the onset, severity of hearing impairment and type of accommodation (boarding or family) in the group of patients with hearing impairment. The male respondents (t = 3:07, p = 0.003) with lower school achievement (F = 11.219, p = 0.000) have more evident indicators of behavioral disorders. This work has important implications relating to the practice of working with children and youth with hearing impairment. It was recommended to work on prevention of behavioral disorders, and suggested which types of psychosocial interventions for those who express this disorder may be used.
Keywords:
Children / Conduct disorder / Hearing impairment / Practice of working / Youth
Source:
Handbook of Hearing Disorders Research, 2015, 131-153
Publisher:
Nova Science Publishers, Inc.