Juvenile's right to liberty and security and the practice of the European Court of human rights: Privileged or equal?
Pravo maloletnika na slobodu i bezbednost u praksi Evropskog suda za ljudska prava - privilegovani ili jednaki?
Authors
Kovačević, Milica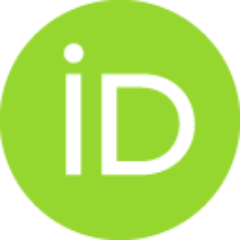 Turanjanin, Veljko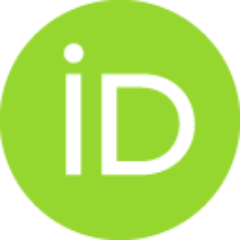 Article (Published version)

Abstract
According to the provisions of The European Convention of Human Rights (ECHR), everyone has the right to liberty and security of person. Article 5 of ECHR specifically enumerates the grounds which can lawfully justify a deprivation of liberty. However, apart from the detention after conviction by a competent court, detention after arrest or detention in order to preserve public safety, minors can also be detained for the purpose of educational supervision and for the purpose of bringing a minor before the competent legal authority. The aim of this paper is to analyze case-law of the European Court of Human Rights, in order to point out to special circumstances that enable the lawful detention of a juvenile and, also, in order to compare the position of juveniles with the position of adults in reference to the protection of the right to liberty. Also, it is questionable if minors are entitled to a better protection against the deprivation of liberty than adults. Nevertheless, it is also
...
questionable if, in reference to educational supervision, there is a possibility of detaining a minor under extensively defined grounds, although, over the last several decades, there bas been an internationally established notion that a minor should be detained only as a last resort and for the shortest appropriate period of time.
Pravo na slobodu i bezbednost pripada svima i zagarantovano je članom 5. Evropske konvencije o zaštiti ljudskih prava i osnovnih sloboda, pri čemu se u istom članu taksativno nabrajaju osnovi po kojima je, u izuzetnim slučajevima, moguće zakonito lišavanje od ovog prava. No, kada su u pitanju maloletnici, osnovima lišavanja slobode kao što su izvršenje presude, izvršenje mere pritvora i preduzimanje mera u cilju zaštite opšte bezbednosti, pridružuje se još jedan specifičan osnov - lišavanje slobode radi vršenja vaspitnog nadzora ili privođenja nadležnoj vlasti. Cilj rada je da se analizom slučajeva iz prakse Evropskog suda za ljudska prava ukaže na okolnosti pod kojima se specifično lišavanje slobode maloletnog lica ima smatrati dozvoljenim, ali i da se uporedi položaj maloletnih i punoletnih lica pri zaštiti prava na slobodu. U tom smislu, sa jedne strane, posebno treba odgovoriti na pitanje da li, u određenim slučajevima, maloletnici uživaju bolju zaštitu no odrasla lica. Sa druge st
...
rane, postavlja se pitanje da li maloletnici nad kojima se vrši vaspitni nadzor mogu biti lišeni slobode pod uslovima koji se tumače na ekstenzivan način, iako se već decenijama insistira na tome da se zatvaranje maloletnika može koristiti samo kao poslednje sredstvo i u što kraćem trajanju.
Keywords:
the European court of Human Rights / right to liberty and security / euveniles / educational supervision / Evropski sud za ljudska prava / pravo na slobodu i bezbednost / maloletnici / vaspitni nadzor
Source:
Strani pravni život, 2014, 2, 307-324
Publisher:
Institut za uporedno pravo, Beograd