Vocational training of persons with disabilities
Radno osposobljavanje osoba sa invaliditetom
Authors
Odović, Gordana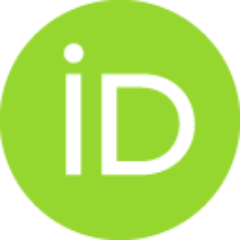 Article (Published version)

Abstract
Vocational training is implemented within companies for vocational training and employment of persons with disabilities. This training is intended for persons with disabilities who are not able to master the material included in the plan and program that is taught at high schools for students who have developmental disabilities, invalids of work who are not able to retrain or train for something new and acqure jobs with general conditions, as well as disabled persons whose ability to work is low, which makes it impossible for them to work under regular working conditions. In certain vocations there are various simple work operations for which these persons can be trained and included in the working process in favorable conditions. In Serbia, there are special high schools for persons with hearing damage, and those with visual disabilities and persons who have intellectual disabilities, however there is no high school intended for students with motor disabilities, because it is believed
...
that they are generally able to attend regular high schools. However within the group of students with motor disabilities there are those whose individual capabilities are not at the level at which they can master the regular high school teaching plan and program and there are students who are not able to fulfill all tasks foreseen by teaching plans and programs at the high schools for persons with disabilities. This paper was aimed at analyzing the vocational training of persons with disabilities in companies for vocational training and employment, which included Sloga, Kosmos and Olivera Jandric. The study particularly concentrated on persons with motoric disabilities, but also hearing damage, visual disabilities and persons with intellectual disabilities.
Radno osposobljavanje odvija se u preduzećima za radno osposobljavanje i zapošljavanje invalida. Namenjeno je osobama sa invaliditetom koje ne mogu da savlađuju nastavni plan i program srednjih škola za učenike ometene u razvoju. Namenjeno je, takođe, invalidima rada koji ne mogu da se prekvalifikuju ili dokvalifikuju i zaposle pod opštim uslovima kao i invalidima sa takvom preostalom radnom sposobnošću koja ih onemogućava da se zaposle pod opštim uslovima. U određenom broju zanimanja postoje različite jednostavne radne operacije za koje se ove osobe mogu osposobiti i pod povoljnim uslovima uključiti u proces rada. U Srbiji postoje srednje škole za osobe sa oštećenjem sluha, za osobe sa oštećenjem vida i osobe ometene u intelektualnom razvoju, ali nema srednje škole za učenike sa motoričkom invalidnošću, jer se smatra da oni uglavnom mogu školovati u redovnim srednjim školama. Ipak, unutar grupe učenika sa motoričkom invalidnošću postoje osobe čije individualne mogućnosti nisu takve da
...
mogu savlađivati nastavni plan i program redovnih srednjih škola, a ima i onih učenika koji ne mogu da ispune sve zadatke predviđene nastavnim planovima i programima srednjih škola za osobe sa invaliditetom. Ovaj rad je imao za cilj sagledavanje radnog osposobljavanje osoba sa inavliditetom u preduzećima za radno osposobljavanje i zapošljavanje invalida Sloga, Kosmos i Olivera Jandrić sa posebnim osvrtom na osobe sa motoričkom invalidnošću.
Keywords:
vocational training / persons with disabilities / company for vocational training and employment of the disabled / radno osposobljavanje / osobe sa invaliditetom / preduzeće za radno osposobljavanje i zapošljavanje invalida
Source:
Specijalna edukacija i rehabilitacija, 2006, 1-2, 31-45
Publisher:
Univerzitet u Beogradu - Fakultet za specijalnu edukaciju i rehabilitaciju, Beograd