Criminal law reaction on drug abuse
Krivičnopravna reakcija na zloupotrebu opojnih droga - problemi manjinskih grupa
Authors
Kovačević, Milica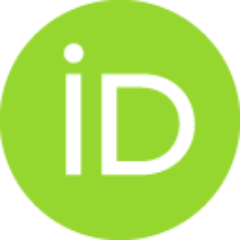 Turanjanin, Veljko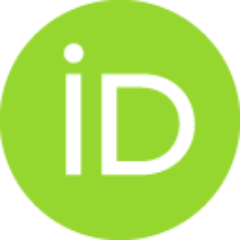 Article (Published version)

Abstract
The problem of drug addiction has been taking larger proportions among members of minority groups. Unfortunately, in many cases, preventive treatments are not available to these people, due to their marginalized status in the society. However, if deserved and proportionate punishment is applied, in a timely manner, criminal law could discourage some offenders of drug related crimes. Possession of drugs for personal use (illegal possession of narcotics) has been criminalized for some years, according to the Criminal Code of The Republic Serbia. Due to the numerous concerns regarding this crime, possession of drugs for personal use was analyzed in detail in this paper. Also, the crime of illegal production and trafficking of drugs was analyzed, with reference to the relevant case law in this area. Although the criminal prosecution may affect the prevention of drug abuse to a certain extent, the authors conclude that this problem cannot be systematically resolved by the Criminal justice s
...
ystem, because this system deals only with the ultimate consequences of some profound and complex social problems.
Problem narkomanije poprima sve šire razmere među pripadnicima manjinskih grupa, koji su, usled marginalizovanog društvenog položaja, neretko izvan tokova planski organizovanih preventivnih aktivnosti. Određeni preventivni uticaj može imati i krivičnopravna regulativa, ukoliko se izvesnim, blagovremenim i pravilno odmerenim kaznama destimulišu budući učinioci krivičnih dela u vezi sa narkoticima. Povodom navedenog treba imati u vidu da je u Srbiji i dalje inkriminisano držanje droge za ličnu upotrebu (neovlašćeno držanje opojnih droga). Zbog brojnih nedoumica u vezi sa ovom inkriminacijom, ovom krivičnom delu je u radu posvećena posebna pažnja. Još veći značaj trebalo bi da ima krivično gonjenje onih koji iz lukrativnih razloga proizvode i rasturaju drogu, pa su izlaganja posvećena i analiziranju krivičnog dela neovlašćena proizvodnja i stavljanje u promet opojnih droga, uz osvrt na relevantnu sudsku praksu. I pored toga što krivični progon u određenoj meri može da utiče na suzbijanje
...
narkomanije, autori zaključuju da se sistemsko rešenje ovog problema ne nalazi u rukama delilaca pravde, s obzirom na to da se oni nose samo sa krajnjim posledicama mnogo složenijih društvenih problema.
Keywords:
illicit drugs / the Criminal Code of the Republic of Serbia / possession of drugs for personal use / opojne droge / proizvodnja i promet opojnih droga / Krivični zakonik RS / držanje droge za ličnu upotrebu
Source:
Socijalna misao, 2013, 20, 2, 51-62
Publisher:
Izdavačko preduzeće "Socijalna misao", Beograd