Specific features of pedagogic work with students with behaviour disorders
Specifiki pedagogičeskoj raboty s učenikami s narušeniem povedenija
Authors
Jelić, Marija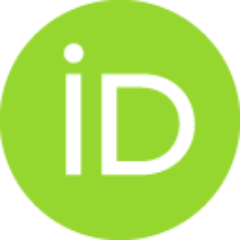 Article (Published version)

Abstract
The paper deals with specific features of pedagogic work with students with behavioural disorders. Emphasizing he significance and necessity of inclusive upbringing and education, and starting from important principles of individualization in upbringing according to which each child should be provided with education and upbringing in accordance to his/her specific characteristics and needs, it has been pointed out that students with behaviour disorders have become integral part of concerned population. Attention is first paid to definition and operationalization of the notion of behaviour disorder. Consideration is then given to empirical research findings indicating that there is a correlation between behaviour disorders and the variables of school functioning and characteristics of upbringing-educational system. The aim of the paper is to highlight the importance and need to diagnose special educational needs of students with behaviour disorders and to initiate appropriate pedagogica
...
l intervention. Furthermore, possible ways and actions are considered in the paper referring to prevention of problems in behaviour of students in school context.
U radu se ukazuje na specifičnosti pedagoškog rada sa učenicima s poremećajima u ponašanju. Naglašavajući značaj i potrebu inkluzivnog vaspitanja i obrazovanja, te polazeći od važnosti principa individualizacije u vaspitanju prema kome svakom detetu treba obezbediti obrazovanje i vaspitanje usklađeno sa njegovim specifičnim karakteristikama i potrebama, ukazano je da učenici s poremećajima u ponašanju predstavljaju sastavni deo populacije od interesa. Najpre je pažnja posvećena definisanju i operacionalizaciji pojma poremećaja u ponašanju. Posebno su razmatrani empirijski podaci koji ukazuju na međusobnu povezanost poremećaja u ponašanju i varijabli školskog funkcionisanja i karakteristika vaspitno-obrazovnog sistema. Cilj rada je da ukaže na potrebu i značaj dijagnostikovanja posebnih obrazovnih potreba učenika sa poremećajima u ponašanju, te preduzimanja odgovarajućih pedagoških intervencija. Takođe, razmatrani su i mogući načini i postupci prevencije problema u ponašanju učenika u š
...
kolskom kontekstu. .
Keywords:
behaviour disorders / students / prevention / inclusion / pedagogical interventions / poremećaji u ponašanju / učenici / prevencija / inkluzija / pedagoške intervencije
Source:
Pedagoška stvarnost, 2013, 59, 1, 109-124
Publisher:
Pedagoško društvo Vojvodine, Novi Sad