Private prisons
Authors
Kovačević, Milica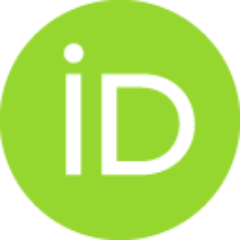 Article (Published version)

Abstract
The paper discusses the process of prison privatization, which has been the topic of ongoing discussion for decades, especially in the USA. The reasons that justify prison privatization are the urge to cut the cost of imprisonment and the need to solve the problem of prisons' and to reduce the inmate recidivism. Opponents of prison privatization have pointed out that allowing companies to profit from punishment is unacceptable on moral grounds and that there is a significant risk of human rights violations. Of course, those in favor of prison privatization do not agree. The author concludes that private prisons have ensured their place in the modern system of criminal sanctions, although, contrary to expectations, they have not achieved significant successes in their work.
U radu je reč o privatizaciji zatvora koja postaje veoma aktuelna tema krajem prošlog veka, prvo u SAD i Velikoj Britaniji, a potom i u drugim delovima sveta. Razlozi koji opravdavaju privatizaciju tiču se velikih budžetskih izdvajanja za održavanje sistema penalnih institucija, prebukiranosti zatvora i neuspešnosti državnih penalnih ustanova u suzbijanju recidivizma. Protivnici privatizacije zatvora ističu da je sticanje profita putem izvršenja kazne lišenja slobode nemoralno, da je u pitanju sfera nad kojom država mora da zadrži monopol, te da postoji značajan rizik da će ljudska prava osuđenika biti povređena ukoliko tržišni principi zavladaju i ovom oblašću. Pobornici privatizacije, pak, izlažu svoje kontraagrumente, koji se odnose na ekonomičnost i unapređenje zatvorskog sistema. I pored mnogih otvorenih pitanja, autor ukazuje da su tokom poslednjih dvadeset godina privatni zatvori osigurali svoje mesto u savremenom sistemu izvršenja krivičnih sankcija, iako ovaj tip ustanova, sup
...
rotno očekivanjima, nije ostvario značajnije uspehe u svojoj praksi.
Keywords:
private prisons / overbooking / penal policy / recidivism / privatni zatvori / prebukiranost zatvora / kaznena politika / recidivizam
Source:
Strani pravni život, 2012, 2, 195-209
Publisher:
Institut za uporedno pravo, Beograd