Research of physical (motor) abilities of low vision pupils: Balance
Ispitivanje fizičkih sposobnosti slabovidih učenika - ravnoteža
Authors
Grbović, Aleksandra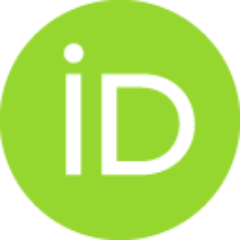 Article (Published version)

Abstract
Low vision pupils have troubles by performing the balance tasks, regarding that the possibility of maintaining of body balance significantly depends on the quality of information being received visually. The objective of the study was to test the balance of low vision pupils. The sample was made by 38 low vision pupils aged between 6.5 and 12 years. The achievements of tested children have been compared with a corresponding group of sighted children. The experiment groups were equalized regarding the height, weight, gender and sex. For the testing of static balance, the Flamingo Balance test has been used, i.e. balancing on one leg as on beam of set dimensions. The results of the research indicate that in compare to the children with normal sight, low vision pupils have statistically lower achievements in balance, regardless of the age. In both groups, balance is improved with age, by the children with normal sight it continuously, whereas by low vision children deviations have been no
...
tified in some age groups. Low vision boys scored statistically lower achievements in balance test than the boys with normal sight. Low vision girls, although having had slightly lower achievements than low vision boys, do not statistically differ from the girls with normal sight. The dependence between the balance and ophthalmologic parameters (the vision field, the level of low vision and the type of diagnosis), is not found.
Slabovidi učenici imaju problema prilikom izvođenja zadataka ravnoteže, s obzirom da mogućnost održavanja ravnoteže tela umnogome zavisi od kvaliteta informacija koje se primaju vizuelnim putem. Cilj ove studije bio je ispitivanje ravnoteže slabovidih učenika. Uzorak je činilo 38 slabovidih učenika, uzrasta 6.5-12 godina. Postignuća ispitanika su poređena sa odgovarajućom grupom dece sa zdravim vidom. Grupe ispitanika su bile ujednačane obzirom na pol, uzrast, telesnu visinu i masu. Za ispitivanje statičke ravnoteže korišćen je flamingo balance test, tj. stajanje na jednoj nozi sa suženom površinom oslonca. Rezultati istraživanja ukazuju da u poređenju sa decom sa zdravim vidom, slabovidi učenici bez obzira na uzrast, statistički se značajno razlikuju u ravnoteži. Ravnoteža se kod ispitanika obe grupe sa uzrastom poboljšava. Međutim, kod dece sa zdravim vidom kontinuirano, dok su kod slabovidih ispitanika uočena velika odstupanja na pojedinim uzrastima. Kod slabovidih dečaka utvrđena s
...
u statistički značajno niža postignuća na testu Ravnoteže u odnosu na dečake sa zdravim vidom. Slabovide devojčice, iako su imale nešto slabija postignuća od slabovidih dečaka, statistički se ne razlikuju od devojčica sa zdravim vidom. Nije nađena povezanost ravnoteže i oftalmoloških parametara, tj. stepena oštećenja vida, širine vidnog polja i vrste oštećenja vida kao uzroka slabovidosti.
Keywords:
low vision pupils / balance / ophthalmologic parameters / slabovidi učenici / ravnoteža / oftalmološki parametri
Source:
Beogradska defektološka škola, 2006, 2, 109-122
Publisher:
Univerzitet u Beogradu - Fakultet za specijalnu edukaciju i rehabilitaciju, Beograd