Decision making: Analysis of abilities in children with mild intellectual disability by applying the gambling task
Donošenje odluka - analiza sposobnosti kod dece sa lakom intelektualnom ometenošću primenom kockarskog zadatka
Authors
Buha, Nataša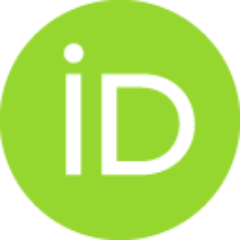 Article (Published version)

Abstract
Many life situations require decision making ability, which means postponing pleasure, i.e. accepting short-term loss for the purpose of potentially bigger gain in near or far future. This ability to adequately balance between possible choices and possible outcomes is the defining characteristic of adaptive functioning. The aim of this research is to determine the characteristics of decision making ability in children with mild intellectual disability (MID). Decision making ability was assessed by means of the Gambling task for children. The research includes a sample of 101 examinees with mild intellectual disability, of both genders, aged between 10 and 13. The obtained results indicate that children with MID are able to well assess the relation between potential reward and punishment. In a certain number of children (40.7%) there is dissociation between behavior and knowledge - even though they show good decision making ability at behavioral level, at the level of explanations these
...
children mark the negative deck as favorable. Similarly, 7.1% of children with positive preference still more often choose those cards which bring a bigger immediate gain. Unlike the performance which does not depend on the analyzed independent variables, assigning the attributes positive/negative (preference) depends on gender, language and family status. Positive preference is more expressed in girls (p lt 0.05), bilingual children (p lt 0.01), and children from incomplete families (p lt 0.05).
Mnoge životne situacije zahtevaju sposobnost donošenja odluka koja podrazumeva i odlaganje zadovoljstva, odnosno prihvatanje kratkoročnog gubitka zarad potencijalno većeg dobitka u bližoj ili daljoj budućnosti. Ova sposobnost adekvatnog balansiranja između mogućih izbora i mogućih ishoda se definišuća karakteristika adaptivnog funkcionisanja. Cilj ovog istraživanja je utvrđivanje karakeristika sposobnosti donošenja odluka kod dece sa lakom intelektualnom ometenošću (LIO). Sposobnost donošenja odluka procenjena je Kockarskim zadatkom za decu. Istraživanjem je obuhvaćen uzorak od 101 ispitanika sa lakom intelektualnom ometenošću, oba pola, uzrasta od 10 do 13 godina. Dobijeni rezultati ukazuju na to da su deca sa LIO u stanju da naprave dobru procenu odnosa potencijalne nagrade i kazne. Kod izvesnog broja dece (40.7%) se uočava disocijacija između ponašanja i znanja - iako na bihejvioralnom nivou pokazuju dobru sposobnost donošenja odluka, ova deca na nivou obrazloženja kao povoljniji oz
...
načavaju negativan špil. U sličnom kontekstu, 7.1% dece s pozitivnom preferencijom ipak češće bira one karte koje donose veći neposredni dobitak. Za razliku od performanse, koja ne zavisi od analiziranih nezavisnih varijabli, pripisivanje atributa pozitivan/negativan (preferencija) zavisi od pola, jezičkog i porodičnog statusa. Pozitivna preferencija je izraženija kod devojčica (p lt 0.05), dece koja su bilingvalna (p lt 0.01) i dece koja žive u nepotpunoj porodici (p lt 0.05).
Keywords:
decision making / executive functions / mild intellectual disability / gambling task / donošenje odluka / egzekutivne funkcije / laka intelektualna ometenost / kockarski zadatak
Source:
Specijalna edukacija i rehabilitacija, 2011, 10, 3, 367-387
Publisher:
Univerzitet u Beogradu - Fakultet za specijalnu edukaciju i rehabilitaciju, Beograd
Funding / projects: