Lexical-semantic ability in children with specific language disorders
Leksičko-semantičke sposobnosti dece sa specifičnim jezičkim poremećajem i nespecifičnim promenama elektroencefalografskih aktivnosti
Authors
Milošević, Neda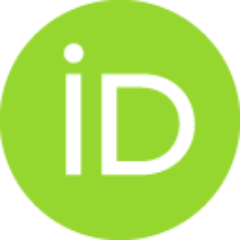 Vuković, Mile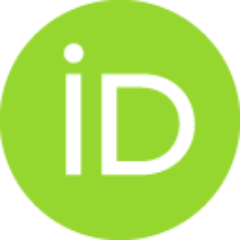 Article (Published version)

Abstract
Specific language disorders includes primary speech and language disorder in children with no intellectual disability, hearing impairment, visible neural damage or emotional disorders. The disorders are characterized by delays or abnormalities in the development of linguistic structure, where some elements can be more developed than others. Main goal of study is examination of lexical-semantic abilities in children with specific developmental language disorder and nonspecific changes in electroencephalographic activities (EEG) compared with children who have specific language disorders and normal EEG findings. The entire sample included 20 children, aged between 5 and 7, with specific developmental language disorder, undergoing speech language therapy at the Institute for Psycho - Physiological and Speech Disorders 'Professor dr. Cvetko Brajović'. The examinees were divided into two groups according to EEG findings. The first group included 10 children with language disorders who had n
...
on-specific changes in EEG activity and the other group comprised 10 children with language disorders and normal EEG findings. The Test for Speech Development - definitions tasks, was applied in the research. The results were processed by methods of descriptive and analytical statistics. Results showed that there are differences in lexical-semantic abilities in children with nonspecific EEG changes and children with normal EEG activities. Assessment of lexical-semantic abilities in relation to nonspecific changes in EEG activity may have relevance in determining the immediate subtypes of specific developmental language disorders.
Specifični jezički poremećaj podrazumeva poremećaj u govornojezičkom razvoju kod dece bez oštećenja inteligencije, sluha, vidljive cerebralne patologije i emocionalnih poremećaja. Poremećaj karakterišu zakašnjenje ili abnormalnosti u razvoju jezičke strukture, pri čemu neki elementi mogu biti razvijeniji u odnosu na druge. Cilj rada je utvrđivanje nivoa razvijenosti leksičko-semantičkih sposobnosti kod dece sa specifičnim razvojnim jezičkim poremećajem i nespecifičnim promenama elektroencefalografskih aktivnosti (EEG) u poređenju sa decom koja imaju specifičan jezički poremećaj i uredan EEG nalaz. Uzorak je činilo 20-oro dece, uzrasta od 5-7 godina, sa specifičnim razvojnim jezičkim poremećajem koja se nalaze na logopedskom tretmanu u Zavodu za psihofiziološke poremećaje i govornu patologiju 'Prof. dr Cvetko Brajović' u Beogradu. Prema EEG nalazu, ispitanici su podeljeni u dve grupe. Prva grupa obuhvatila je desetoro dece sa jezičkim poremećajem koja su imala nespecifične promene elekt
...
roencefalografskih aktivnosti, dok je drugu grupu činilo desetoro dece sa jezičkim poremećajem i normalnim EEG nalazom. U ispitivanju je primenjen Test za ispitivanje govorne razvijenosti - test definicija. Dobijeni rezultati obrađeni su metodama deskriptivne i analitičke statistike. Rezultati su pokazali da postoje razlike u leksičko-semantičkim sposobnostima između dece sa nespecifičnim promenama EEG i dece normalnih elektroencefalografskih aktivnosti. Procena leksičko-semantičkih sposobnosti u odnosu na nespecifične promene elektroencefalografskih aktivnosti može imati značaj u bližem određivanju podtipova specifičnog razvojnog jezičkog poremećaja.
Keywords:
specific language disorder / lexical-semantic abilities / non-specific EEG changes / specifični jezički poremećaj / leksičko-semantičke sposobnosti / nespecifične promene elektroencefalografske aktivnosti
Source:
Specijalna edukacija i rehabilitacija, 2011, 10, 3, 435-443
Publisher:
Univerzitet u Beogradu - Fakultet za specijalnu edukaciju i rehabilitaciju, Beograd