Certain aspects of pragmatic deficits in persons with autistic spectrum disorders
Deficiti pojedinih aspekata pragmatike osoba sa poremećajima autističkog spektra
Authors
Terzić, Ivana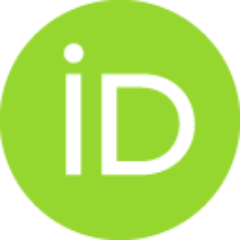 Drljan, Bojana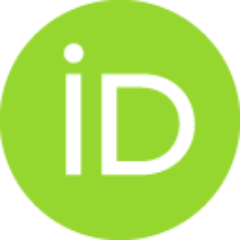 Article (Published version)

Abstract
Language deficits are characteristic symptoms in people with autistic spectrum disorders. However, pragmatic deficits are the only common aspect of language deficits in this population. Such errors can cause subtle but pervasive communication disorders wherein basic language abilities remain intact but the ability to sensitively and appropriately apply them is impaired. Ignorance of the rules on what role the speaker and the participant have in communication, inadequate exchange of information during conversation, abnormal prosody, inability to adapt to communicative situation as well as literal interpretation of allegorical meaning represent some of the communication deficits that we see in people with autistic spectrum disorders. Even in people with high functional autism and Asperger's syndrome, who have a rich vocabulary and apparently undamaged formal language skills, deficits occur in the field of pragmatics. The paper highlighted some pragmatic aspects of communicative abilities
...
of people with autistic spectrum disorders that are described in scientific literature. Emphasis is placed on prosody and discourse, which have high affective and social components. It is noted that prosodic difficulties represent the primary barrier to social adaptation of this population, although they are often ignored in rehabilitation. Also, studies have shown that people with autistic spectrum disorders may be unsuccessful in adapting a story to the listener. Therefore, narrative discourse analyses are of great importance for understanding how they actualize social reasoning and social communication. It is important to emphasize that studies of communicative abilities in people with autism have cast a new light on the process of cognitive functioning, especially executive abilities, as well as on mechanisms that underlie these processes.
Govorno-jezički deficiti su karakterističan simptom kod osoba sa poremećajima autističkog spektra, ali deficiti pragmatike predstavljaju jedini jezički aspekt koji je u ovoj populaciji univerzalno oštećen. Pragmatične greške mogu izazivati suptilne ali pervazivne poremećaje komunikacije gde osnovne jezičke sposobnosti ostaju očuvane, ali njihova primena na socijalno senzitivan i prikladan način biva oštećena. Nepoznavanje pravila o tome koju ulogu imaju govornik i sagovornik u komunikaciji, neadekvatna razmena informacija tokom konverzacije, netipična upotreba prozodije, nesposobnost prilagođavanja komunikativnoj situaciji, kao i bukvalno tumačenje prenesenih značenja predstavljaju neke od deficita komunikacije koje srećemo kod osoba sa poremećajima autističkog spektra. Čak i kod osoba sa visokofunkcionalnim autizmom i Aspergerovim sindromom, kod kojih postoji bogat rečnik i naizgled neoštećene formalne jezičke sposobnosti, deficiti se javljaju u oblasti pragmatike. U ovom radu su ista
...
knuti neki pragmatski aspekti komunikativnih sposobnosti osoba sa poremećajima autističkog spektra koji su opisani u naučnoj literaturi. Akcenat je stavljen na prozodiju i diskurs, koji imaju izrazitu afektivnu i socijalnu komponentu. Primećeno je da su prozodijske poteškoće te koje predstavljaju osnovnu barijeru u socijalnoj adaptaciji ove populacije, iako se one često zanemaruju u rehabilitaciji. Takođe, istraživanja su pokazala da osobe sa autizmom mogu biti neuspešne u adaptaciji priče slušaocu. Stoga, ispitivanje narativnog diskursa, koji je takođe oštećen kod ovih osoba, od velikog je značaja za razumevanje načina na koji one ostvaruju socijalno rezonovanje i socijalnu komunikaciju. Važno je istaći da su istraživanja komunikativnih sposobnosti kod osoba sa autizmom bacila novo svetlo i na proces funkcionisanja kognitivnih, posebno egzekutivnih sposobnosti, kao i na mehanizme koji se nalaze u osnovi ovih procesa.
Keywords:
people with autism / pragmatics / prosody / discourse / osobe sa autizmom / pragmatika / prozodija / diskurs
Source:
Specijalna edukacija i rehabilitacija, 2011, 10, 2, 285-300
Publisher:
Univerzitet u Beogradu - Fakultet za specijalnu edukaciju i rehabilitaciju, Beograd