Variations of segment duration in speech expression
Variranje trajanja segmenata u govornoj ekspresiji emocija
Authors
Ivanović, Maja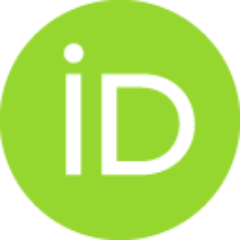 Kašić, Zorka
Article (Published version)

Abstract
The aim of this paper is to establish the significance of variations of segment duration pronounced as incomplete sentences. The theory used for this purpose is based on researches on emotional function in language system and language means that provide some extra information about the speaker. The research on variation duration was done on part of the Corpus of Emotions and Attidues Speech Expression in the Serbian Language. The analysis was done on twenty semantically neutral and isolated words spoken by six speakers (3male and 3 female speakers), varying from neutral to basic emotions (anger, happiness, fear and sadness). The results of this research show that there are statistically significant values in speech segment duration both for male and female speakers.
Osnovni cilj ovog rada je da se utvrdi značajnost varijacija trajanja govornih segmenata koji su izgovarani kao nepotpuni iskazi. Teorijski okvir za ovaj rad predstavljaju ispitivanja konotativne (lične) jezičke funkcije i jezičkih sredstava kojima se pruža dodatna informacija o govorniku. S obzirom da se trajanje segmenata pokazalo kao značajan akustički parametar u prepoznavanju manifestacije emocija u govoru, analizirane su prosečne vrednosti i opseg varijacija trajanja izolovanih reči koje su govornici u eksperimentu izgovarali kao iskaze bez predikacije. Ispitivanje je obavljeno na delu Korpusa govorne ekspresije emocija i stavova u srpskom jeziku. Analizirano je 20 izolovanih reči koje su semantički neutralne. Ove je reči-iskaze šest izvornih govornika srpskog jezika (tri muškarca i tri žene) variralo kroz neutralni izgovor, kao referentni, i kroz četiri primarne emocije: ljutnja, radost, strah i tuga. Ispitivani akustički parametar analiziran je softverskim paketom PRAAT, a stat
...
istička analiza dobijenih rezultata urađena je u SPSS paketu. Prosečne vrednosti trajanja izolovanih reči i polje u kom se javljaju varijacije karakteristično za svaku ekspresiju emocija navodi na zaključak da postoje određene pravilnosti u variranju trajanja nepotpunih iskaza. Takođe, rezultati su pokazali da pol govornika ima bitnu ulogu u tipovima variranja trajanja reči u govornoj ekspresiji i emocija.
Keywords:
duration / variations of duration / speech expression / trajanje / varijacije trajanja / govorna ekspresija emocija
Source:
Specijalna edukacija i rehabilitacija, 2011, 10, 2, 341-353
Publisher:
Univerzitet u Beogradu - Fakultet za specijalnu edukaciju i rehabilitaciju, Beograd
Funding / projects: