Speech parameters and sadness
Authors
Kašić, Zorka
Ivanović, Maja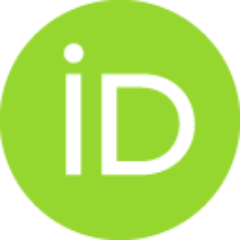 Article (Published version)

Abstract
The main goal of this research paper is to examine speech parameters variations in expression of sadness, according to emotionally unengaged (neutral) speech production. The theoretical framework for this work is speech expression variability research, and contemporary research of speech parameters variations in primary emotions expressions in Serbian articulation base and articulation base of other languages. Average valuations were analyzed in this research paper together with intensity and duration of sounds variations scope in isolated pronounced words which the speakers in the experiment pronounced as expressions without predication. The examination was done on one part of the Corpus of emotions and opinions speech expression in the Serbian language. The analyzed sounds were in 20 isolated words - expressions which were varied in neutral pronunciation by six native speakers of the Serbian language, as referential, and in expression of sadness. The researched acoustic parameters we
...
re analyzed in software package PRAAT, and statistic analysis of given results was done in SPSS package. Variations of articulation quality, sound quality and changes scope of basic tone in words - expressions were analyzed by expert listening. Average values of duration, intensity, and scope variations of basic tone changes and quality variations and variations of articulation quality and sound quality in speech expression of sadness bring to the conclusion, that there exist certain regularities in speech parameters changes in sadness expression.
Osnovni cilj ovog istraživanja je da se ispitaju varijacije govornih parametara u ekspresiji tuge u odnosu na emotivno neangažovanu (neutralnu) govornu produkciju. Teorijski okvir za ovaj rad predstavljaju ispitivanja varijabilnosti govornog izraza, kao i dosadašnja ispitivanja varijacija govornih parametara u ekspresiji emocija u srpskoj artikaulacionoj bazi i artikulacionim bazama drugih jezika. U ovom istraživanju analizirane su prosečne vrednosti i opseg varijacija intenziteta i trajanja glasova u izolovano izgovorenim rečima, koje su govornici u eksperimentu izgovarali kao iskaze bez predikacije. Ispitivanje je obavljeno na delu Korpusa govorne ekspresije emocija i stavova u srpskom jeziku. Analizirani su glasovi u 20 izolovanih reči-iskaza koje je šest izvornih govornika srpskog jezika variralo u neutralnom izgovoru, kao referentnom, i u ekspresiji tuge. Ispitivani akustički parametri analizirani su softverskim paketom PRAAT, a statistička analiza dobijenih rezultata urađena je u
...
SPSS paketu. Varijacije kvaliteta artikulacije, kvaliteta glasa i opsega promena osnovnog tona u rečima-iskazima analizirane su ekspertskim slušanjem. Prosečne vrednosti trajanja, intenziteta, kao i varijacije opsega promena osnovnog tona i varijacije kvaliteta artikulacije i kvaliteta glasa u govornoj ekspresiji tuge navode na zaključak da postoje određene pravilnosti u promeni govornih parametara u ekspresiji tuge.
Keywords:
speech parameters / emotionally unengaged speech / speech expression of sadness / govorni parametri / emotivno neangažovan govor / govorna ekspresija tuge
Source:
Specijalna edukacija i rehabilitacija, 2011, 10, 4, 745-763
Publisher:
Univerzitet u Beogradu - Fakultet za specijalnu edukaciju i rehabilitaciju, Beograd
Funding / projects: