Eating and swallowing disorders in children with cerebral palsy
Poremećaji hranjenja i gutanja kod dece sa cerebralnom paralizom
Authors
Vuković, Mile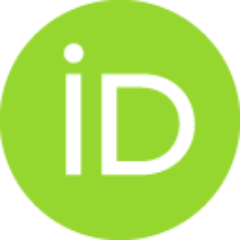 Todorović, Jelena
Article (Published version)

Abstract
Introduction. Cerebral palsy is characterized by abnormalities of muscle tone, movement and motor abilities caused by disorders in brain development. Many children with cerebral palsy have severe swallow- ing problems. Cerebral Palsy. Cerebral palsy is a neurodevelopmental disorder characterized by abnormalities in brain development. Swal- lowing is a process by which a bolus that is formed within the oral cavity is transported through the pharynx into the esophagus and stom- ach. It has four phases: preparatory oral, oral, pharyngeal and esopha- geal. Swallowing disorders in children with cerebral palsy. Swal- lowing disorders vary depending on the type of cerebral palsy. Children with spastic paralysis have a more pronounced disorder of the voluntary phases of swallowing, while children with athetoid paralysis are ex- pected to have a disorder at the oral-motor level. Neurological lesions may affect the muscle function of the jaw, cheeks, lips, tongue, palate and pharyn
...
x, which is manifested by difficulties in controlling saliva and swallowing. Diagnosis and treatment of dysphagia in cerebral palsy. Diagnosis and treatment of dysphagia is best accomplished by a team of experts including a pediatrician, neurologist, otorhinolaryn- gologist, gastroenterologist, radiologist, dental specialist, speech thera- pist, nutritionist, and a specialist in physical medicine and rehabilitation. Conclusion. Dysphagia is a common comorbidity in children with cerebral palsy. Although swallowing disorders often correlate with the type of cerebral palsy, the most prevalent signs of dysphagia include: coughing, prolonged feeding time, laryngotracheal penetration and aspiration, suffocation, which leads to dehydration, malnutrition, but also to the need for alternative feeding methods. It is important to emphasize the importance of early treatment by a team of experts, with a speech therapist as a team leader.
Uvod. Cerebralnu paralizu karakterišu abnormalnosti mišićnog tonusa, pokreta i motoričkih sposobnosti usled poremećaja u razvoju mozga. Mnoga deca sa cerebralnom paralizom imaju izražene smetnje u gutanju. Cerebralna paraliza je neurora- zvojni poremećaj za koji su karakteristične abnormalnosti u razvoju mozga. Gutanje podrazumeva akt formiranja bolusa u usnoj duplji i njegov tranzit kroz ždrelo u jednjak i želudac. Ima četiri faze: pripremnu oralnu, oralnu, faringealnu i ezofagealnu. Poremećaji gutanja kod dece sa cerebralnom paralizom va- riraju u zavisnosti od tipa cerebralne paralize. Deca sa spastič- nom paralizom imaju izraženiji poremećaj voljnih faza gutanja, dok se kod dece sa atetoidnom paralizom očekuje poremećaj na oralno-motoričkom nivou. Prisustvo neurološke lezije može da utiče na mišiće vilice, obraze, usne, jezik, nepce i ždrelo, što se manifestuje teškoćama u kontroli pljuvačke i u gutanju. Dija- gnostika i tretman disfagije kod cerebralne paralize spro
...
- vodi se timski. Stručni tim uključuje pedijatra, neurologa, oto- rinolaringologa, gastroenterologa, radiologa, specijalistu den- talne medicine, logopeda, nutricionistu i specijalistu fizikalne medicine i rehabilitacije. Zaključak. Disfagija predstavlja zna- čajan komorbiditet kod dece sa cerebralnom paralizom. Iako smetnje u gutanju često korelišu sa tipom cerebralne paralize, u opšte znake disfagije mogu se izdvojiti: kašljanje, produženo vreme hranjenja, laringotrahealna penetracija i aspiracija, gu- šenje, što dovodi do dehidracije, neuhranjenosti, ali i do potre- be za alternativnim metodama hranjenja. Važno je naglasiti značaj ranog lečenja u koje je uključen tim stručnjaka, pri čemu je logoped obično rukovodilac tima.
Keywords:
Cerebral Palsy / Child / Feeding and Eating Disor- ders / Deglutition Disorders / Diagnosis / Treatment Outcome / cerebralna paraliza / dete / poremećaji hranjenja / poremećaji gutanja / dijagnoza / ishod lečenja
Source:
Medicinski Pregled, 2021, 74, 5-6, 200-204
Publisher:
Društvo lekara Vojvodine Srpskog lekarskog društva, Novi Sad
Funding / projects: