Oblici razgradnje komunikativnih sposobnosti kod dece sa Landaukleffnerovim sindromom
Forms of disorders of communicative abilities in children with landau- kleffner's syndrome
Authors
Vuksanović, Jasmina
Vuković, Mile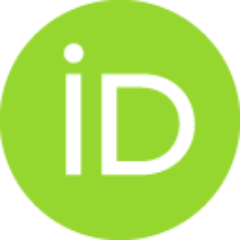 Conference object (Published version)

Abstract
Landau-Klefner-ov sindrom ili dečja stečena afazija sa epilepsijom je retka bolest sa ishodom koji je veoma teško predvideti. Neke studije izveštavaju da se u najvećem broju slučajeva događa kompletni oporavak jezičkih funkcija, dok druge studije daju podatke da se jezički problemi produžavaju i do odraslog doba. Cilj ovog rada je da se utvrde oblici poremećaja jezičkih funkcija kod ove dece u predškolskom i ranom osnovnoškolskom periodu. Istraživanjem je obuhvaćeno 14 dece sa Landau-Kleffnerovim sindromom uzrasta od 3 do 9 godina. Primenjeni su testovi za procenu verbalnih i neverbalnih komunikativnih sposobnosti: Skala rane socijalne komunikacije (ESCS), Rejnelova razvojna jezička skala, Bostonski test nominacije, Test pamćenja brojeva, Test prepričavanja priče, Token test i Test verbalne fluentnosti. Rezultati istraživanja pokazuju da se prema obliku razgradnje jezičkih funkcija mogu izdvojiti dve grupe dece. Prvoj grupi pripadaju deca koja su kompletno ili gotovo kompletno izgubila
...
sposobnost govora i kod koje u toku trogodišnjeg praćenja nije došlo do oporavka jezičkih sposobnosti, a drugu grupu čine deca kod kojih je došlo do delimične ili potpune razgradnje jezika, ali je na kraju trogodišnjeg praćenja uočen oporavak jezičkih funkcija.
Landau-Klefner syndrome or childhood acquired aphasia with epilepsy is a rare disease with an outcome that is very difficult to predict. Some studies report that in most cases there is a complete recovery of language functions, while other studies report that language problems persist into adulthood. The aim of this paper is to determine the forms of language function disorders in these children in preschool and early elementary school. The research included 14 children with Landau-Kleffner syndrome aged 3 to 9 years. Tests were applied to assess verbal and non-verbal communicative abilities: Early Social Communication Scale (ESCS), Raynell's Developmental Language Scale, Boston Nomination Test, Number Memory Test, Story Retelling Test, Token Test and Verbal Fluency Test. The results of the research show that two groups of children can be distinguished according to the form of breakdown of language functions. The first group includes children who have completely or almost completely lo
...
st the ability to speak and who did not recover their language abilities during the three-year follow-up, and the second group consists of children who had a partial or complete breakdown of the language, but at the end of the three-year follow-up it was observed recovery of language functions.
Keywords:
Landau-Klefner-ov sindrom / afazija / neverbalne komunikativne sposobnosti / jezičke funkcije / oporavak / Landau-Kleffner syndrome / aphasia / non-verbal communication skills / language functions / recovery
Source:
Nove tendencije u specijalnoj edukaciji i rehabilitaciji, 2007, 429-439
Publisher:
Univerzitet u Beogradu Fakultet za specijalnu edukaciju i rehabilitaciju – Centar za izdavačku delatnost (CIDD)