Dnevni boravak kao mera unapređenja tretmana mladih u sukobu sa zakonom
Day care as a measure to improve the treatment of young people who are in conflict with the law
Authors
Maljković, Marija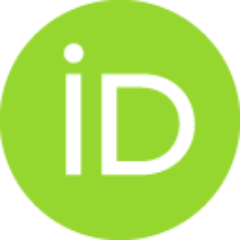 Conference object (Published version)

Abstract
Savremeni pristupi u tretmanu poremećaja ponašanja u prvi plan ističu zahtev za poštovanjem osnovnih prava deteta, promovišući koncepte prevencije, pozitivnog razvoja, modela diverzionih mera, kao i inkluzivni tretman maloletnika u prirodnom porodičnom i socijalnom okruženju. S obzirom da u etiologiji problema i poremećaja ponašanja značajno mesto zauzimaju razvojni i sredinski faktori, napori društva usmereni su u pravcu iznalaženja modela tretmana koji bi u najkraćem vremenskom roku zadovoljio razvojne potrebe deteta, ali i njegove porodice. Stoga, krivične sankcije koje se izriču maloletnim učiniocima krivičnih dela trebaju se realizovati u prirodnoj sredini, ne remeteći, već unapređujući njegov porodični život, školovanje, bavljenje umetničkim ili sportskim aktivnostima, zdravstvenu zaštitu, kao i socijalno funkcionisanje uopšte. Zakon o maloletnim učiniocima krivičnih dela i krivičnopravnoj zaštiti maloletnih lica (Službeni glasnik Reublike Srbije, br.85/2005) predvideo je uvođen
...
je novih usluga i tretmana u zajednici, a posebno značajno je uspostavljanje vaspitne mere – pojačan nadzor uz dnevni boravak u odgovarajućoj ustanovi za vaspitavanje i obrazovanje maloletnika (član 18.). Ova mera integriše programe različitog stepena specijalizacije i intenziteta, koji su više strukturirani nego vaninstitucionalni tretman, a istovremeno manje restriktivni nego tipične forme zavodskog – institucionalnog tretmana. Ovaj vid tretmana ima višestruke pozitvine efekte kako na mlade u sukobu sa zakonom, tako i na njihovu porodicu ali i širu lokalnu zajednicu. Međutim, i pored evidentnih prednosti, kao i postojanja stabilne zakonske osnove, činjenica je da ova vaspitna mera nije doživela svoju širu primenu i kao takva ostala u grupi neafirmisanih krivičnih sankcija. Od 2006. godine kada je uvedena u krivičnopravni sistem Republike Srbije, ova vaspitna mera izrečena je u svega 80 slučajeva, što čini 0,5% od ukupnog broja izrečenih krivičnih sankcija prema maloletnicima. Cilj ovog rada je ukazivanje na nužnost akrtiviranja i umrežavanja svih zainteresovnih subjekata za afirmaciju i unapređenje primene ove vaspitne mere. Dnevni boravak ima daleko veće kapacitete, pa osim tretmana mladih koji se već nalaze u sukobu sa zakonom, pomoć i podrška se može pružiti i mladima koji imaju blaže probleme i poremećaje u ponašanju, njihovim porodicama, kao i pedagoško-psihološkim službama u lokalnoj zajednici. Takođe, aktivnosti koje se sprovode u okviru dnevnih boravaka mogu imati značajnu ulogu u prevenciji rizičnih i delinkventnih oblika ponašanja, čime se dobrobit pojedinca i porodice, generalizuje na društvo u celini.
Modern approaches in the treatment of behavioral disorders emphasize the requirement to respect the basic rights of the child, promoting the concepts of prevention, positive development, models of diversionary measures, as well as an inclusive treatment of minors in a natural family environment and social environment. Given that developmental and environmental factors play an important role in the etiology of behavioral problems and disorders, society's efforts are aimed at finding a treatment model that would meet the developmental needs of the child and his or her family in the shortest possible time frame. Therefore, criminal sanctions imposed on juvenile offenders should be implemented in the natural environment, not disrupting but rather improving his or her family life, education, artistic or sports activities, health care, and social functioning in general. In The Law on Juvenile Offenders and the Criminal Protection of Juveniles (the Official Gazette of the Republic of Serbia
...
, No. 85/2005) a proposition has been made: the introduction of new services and treatments in the community, and the establishment of a corrective measure - increased supervision together with day care in the appropriate institution for upbringing and education of minors (Article 18). This measure integrates programs of varying degrees of specialization and intensity, which are more structured than a non-institutional treatment, and at the same time less restrictive than typical forms of institutional treatments. This type of treatment has multiple positive effects on both young people who are in conflict with the law, their families and the wider local community. However, despite the obvious advantages as well as the existence of a stable legal basis, the fact is that a wider application of this corrective measure has not been achieved and as such remained in the group of unconfirmed criminal sanctions. Since 2006, when it was introduced into the criminal justice system of the Republic of Serbia, this corrective measure has been imposed in only 80 cases, which is 0.5% of the total number of criminal sanctions imposed on minors. The aim of this paper is to indicate the necessity of activation and networking of all interested parties for the affirmation and improvement of the application of this corrective measure. The day care center has far greater capacities so in addition to the treatment of young people who are already in conflict with the law, help and support can also be provided to young people who have milder problems and behavioral disorders, their families, as well as pedagogical and psychological services in the local community. Also, the activities carried out within day care centers can have a significant role in the prevention of risky and delinquent forms of behavior, thus the well-being of individuals and families being generalized upon society as a whole.
Keywords:
mladi u sukobu sa zakonom / vaspitne mere / dnevni boravak / tretman / young people in conflict with the law / educational measures / day care / treatment
Source:
Dani defektologa Srbije, stručno-naučna кonferencija sa međunarodnim učešćem; Zlatibor 16-19. februar 2023, 2023, 27-28
Publisher:
Društvo defektologa Srbije
Univerzitet u Beogradu – Fakultet za specijalnu edukaciju i rehabilitaciju