Victim or abuser: victimisation by domestic violence as a predictor of violent behaviour of juveniles towards family members
Žrtva ili počinitelj: viktimizacija obiteljskim nasiljem kao prediktor nasilnoga ponašanja maloljetnika prema članovima obitelji
Authors
Stevković, Ljiljana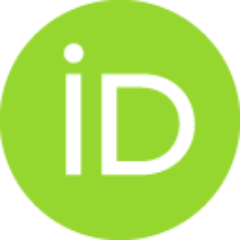 Article (Published version)

Abstract
Domestic violence (DV) manifests itself in different forms, given the specific dynamics of the relationship between the perpetrator and the victim. In addition to partner violence, child abuse and violence against the elderly, in recent years scientists have focused on the violent behaviour of juveniles towards other family members. The results of the research unequivocally point out the victimisation of juveniles as a risk factor for their violent behaviour towards parents and siblings. The paper aims to present a part of the research findings on juvenile domestic violence in Serbia on the connection between the victimisation of juveniles and their violent behaviour towards family members. The research was conducted on a sample of 1335 students of elementary (7th and 8th grade) and high (all grades) schools in Belgrade and Novi Sad. The results show a high prevalence of domestic violence committed by juveniles and a high prevalence of their victimisation by domestic vio
...
lence. Additionally, the findings indicate a possibility of prediction of juvenile domestic violence, with the experience of victimisation as the most significant predictor of all risk factors that were tested.
Nasilje u obitelji iskazuje se na razne načine, s obzirom na specifičnu dinamiku odnosa između počinitelja i žrtve. Uz partnersko nasilje i nasilje nad djecom i starijima, u zadnje vrijeme znanstvenici su pažnju upravili na nasilničko ponašanje maloljetnih članova obitelji prema drugim članovima obitelji. Rezultati istraživanja ovog oblika nasilja u obitelji nedvojbeno izdvajaju viktimizaciju maloljetnika kao faktor rizika za njihovo nasilničko ponašanje prema roditeljima i braći i sestrama. Cilj je ovog rada prikazati dio rezultata kvantitativnog istraživanja obiteljskoga nasilja nad maloljetnicima u Srbiji, koji se odnose na odnos viktimizacije maloljetnika i njihova nasilnog ponašanja prema članovima obitelji. Istraživanje je provedeno na uzorku od 1335 učenika osnovnih i srednjih škola u Beogradu i Novom Sadu. Rezultati govore u prilog visokoj prevalenciji obiteljskoga nasilja nad maloljetnicima i visokoj prevalenciji viktimizacije maloljetnika obiteljskim nasiljem.
...
Istraživanje je dalo važne podatke o mogućnosti predikcije obiteljskoga nasilja maloljetnika – od svih ispitanih etioloških čimbenika, kao čimbenik s najjačim prediktorskim utjecajem izdvojeno je iskustvo viktimizacije.
Keywords:
domestic violence / child-to-parent abuse / sibling abuse / juveniles / Serbia / obiteljsko nasilje / nasilje djece nad roditeljima / nasilje nad braćom i sestrama / maloljetnici / Srbija
Source:
Društvena istraživanja : časopis za opća društvena pitanja, 2022, 31, 4, 619-638
Publisher:
Institute of Social Sciences Ivo Pilarences Ivo Pilar [University Publisher]