Prakse zasnovane na dokazima u obrazovanju – kontekst specijalne edukacije
Evidence-based practices in education the context of special education
Authors
Potić, Srećko
Sretenović, Ivana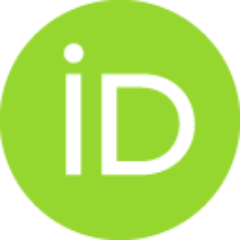 Conference object (Published version)

Abstract
Prakse zasnovane na dokazima predstavljaju pristupe u praktičnom radu koji su verifikovani visokokvalitetnim istraživanjima. Korišćenje ovih pristupa u radu sa decom sa neurorazvojnim teškoćama omogućava ovoj deci da ostvaruju adekvatnija postićnuća u različitim razvojnim i funkcionalnim domenima. Primena praksi zasnovanih na dokazima doprinosi povećanju verovatnoće za pojavu pozitivnih rezultata kod dece sa neurorazvojnim teškoćama, boljem ekonomisanju vremenom i resursima, ali i većoj verovatnoći da se na zadovoljavajući način odgovori na potrebe dece sa neurorazvojnim teškoćama. Cilj ovog rada je upoznavanje sa aktuelnim praksama zasnovanim na dokazima u obrazovanju, opis najčešće korišćenih praksi u kontekstu specijalne edukacije i prikaz metodologije odabira odabira prakse zasnovane na dokazima u obrazovanju u skladu sa potrebama profesionalaca. Sve prakse zasnovane na dokazima smatraju se ekvivalentnim po snazi svoje efikasnosti. Međutim, odluka o tome koja će se praksa koristiti
...
u određenom slučaju zahteva informisano razmatranje načina na koji ona može da doprinese različitim ishodima kod dece sa neurorazvojnim teškoćama. Značajno je naglasiti da korišćenje određene prakse zasnovane na dokazima ne mora nužno ishodovati boljitkom dece sa neurorazvojnim teškoćama, iz razloga što je efikasnost prakse u vezi i sa znanjima profesionalaca o praksama zasnovanim na dokazima, veštinama odabira prakse, te sposobnostima efikasnog i verodostojnog korišćenja, ali i sa karakteristikama, potrebama i preferencijama svakog deteta sa neurorazvojnim teškoćama ponaosob.
Evidence-based practices represent approaches to practical work that have been verified by high-quality research. Using these approaches in working with children with neurodevelopmental difficulties enables these children to achieve more adequate achievements in various developmental and functional domains. The application of evidence-based practices contributes to an increase in the likelihood of positive results for children with neurodevelopmental disabilities, a better economy of time and resources, and a greater likelihood of satisfactorily response to the needs of children with neurodevelopmental disabilities. The aim of this paper is to familiarize with current evidence-based practices in education, describe the most commonly used practices in the context of special education, and present the methodology for selecting evidence-based practices in education in accordance with the needs of professionals. All evidence-based practices are considered equivalent in terms of
...
their effectiveness. However, deciding which practice to use in a particular case requires informed consideration of how it may contribute to different outcomes for children with neurodevelopmental disabilities. It is important to emphasize that the use of a certain evidence based practices does not necessarily result in the improvement in children with neurodevelopmental difficulties, for the reason that the effectiveness of the practice is also related to the knowledge of professionals about practices, the skills of choosing a practice, and the ability to use it effectively and reliably, but in regard with the characteristics, needs and preferences of each child with neurodevelopmental disabilities individually.
Keywords:
neurorazvojne teškoće / naučna zasnovanost / pristupi / neurodevelopmental difficulties / scientific basis
Source:
"Aktuelnosti u logopediji, okupacionoj terapiji, psihologiji i socijalnom radu – Alops22" pogled u budućnost: humanističke nauke i praksa, 12-2022,, 2022, 42-43
Publisher:
Visoka škola socijalnog rada