Da li je nivo egzekutivnih funkcija bitan činilac uspešnog studiranja?
Is the level of executive functioning important for academic success among university students?
Authors
Buha, Nataša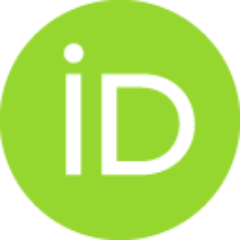 Gligorović, Milica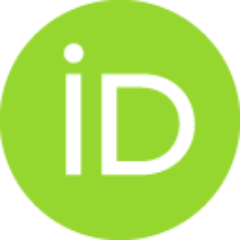 Contributors
Kovačević, Tamara
Banković, Slobodan
Arsenić, Ivana
Conference object (Published version)

Abstract
Cilj ovog istraživanja je da se utvrdi povezanost između bazičnih egzekutiv- nih funkcija i uspeha u studiranju (prosečne ocene i dužine studiranja). Uzorkom je obuhvaćen 101 student Fakulteta za specijalnu edukaciju i rehabilitaciju sa dva studijska programa: Logopedija i Prevencija i tretman poremećaja ponašanja. Za procenu egzekutivnih funkcija upotrebljeni su Dodrilova verzija Strup testa, Test praćenja traga i Raspon cifara unazad. Rezultati istraživanja ukazuju na to da su radna memorija i kognitivna flek- sibilnost značajno povezani sa prosečnom ocenom tokom studiranja. Za uspeh studenata Logopedije je značajniji kapacitet radne memorije, a za studente Prevencije kognitivna fleksibilnost. Egzekutivne funkcije se nisu pokazale kao značajan činilac dužine studiranja.
The aim of this research is to determine the relation between basic executive functions and success in studying (overall average grade and length of study). The sample included 101 students of the Faculty of Special Education and Rehabilitation attending two study programs: Speech Therapy and Prevention and Treatment of Behavioral Disorders. Dodrill's version of the Stroop Test, Trail Making Test, and Backward Digit Span were used to assess executive functions. The research results indicate that working memory and cognitive flexibility are significantly related to the overall average grade of students. Working memory capacity is more important for the success of Speech Therapy students, and cognitive flexibility for students studying "Prevention" program. Executive functions did not prove to be a significant factor of the length of study.
Keywords:
egzekutivne funkcije / akademski uspeh / tercijarni nivo obrazovanja / executive functions / academic success / tertiary level of education
Source:
Zbornik radova - Nacionalni naučni skup " obrazovanje i rehabilitacija odraslih osoba sa smetnjama u razvoju i problemima u ponašanju ", Beograd, Srbija, 21. decembar 2022. godine, 2022, 193-200
Publisher:
Univerzitet u Beogradu – Fakultet za specijalnu edukaciju i rehabilitaciju (ICF)