Povezanost stepena obrazovanja i bolesti malih krvnih sudova mozga
Level of education and cerebral small vessel disease
Authors
Pavlović, Aleksandra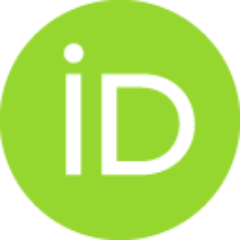 Stevanović, Aleksandar
Vujičić, Danilo
Pavlović, Viktor
Tomić, Gordana
Mijajlović, Milija
Radojičić, Aleksandra
Zidverc Trajković, Jasna
Contributors
Kovačević, Tamara
Banković, Slobodan
Arsenić, Ivana
Conference object (Published version)

Abstract
Bolest malih krvnih sudova mozga (BMKS) je odgovorna za najveći broj možda- nih udara i vaskularno kognitivno oštećenje i obično je posledica klasičnih vaskularnih faktora rizika. Cilj našeg rada je da se u kohorti bolesnika sa BMKS ispita povezanost stepena obrazovanja i kliničke i radiološke sli- ke BMKS. U studiji je analizirano 424 ispitanika, srednje životne dobi od 62 godine, 53% muškog pola, različitog stepena obrazovanja u trajanju od 8 do 20 godina. Pokazana je statistički značajna povezanost stepena obrazovanja sa postojanjem simptoma depresije (p=0,050), ukupnom težinom lezija na MR moz- ga (p=0,029), kao i ukupnim brojem izolovanih lakunarnih ishemija (p=0,032). Zabeležena je povezanost pola (p=0,055) i lezija u periventrikularnoj regiji (p=0,062) sa stepenom obrazovanja na nivou statističkog trenda. Mehanizmi kojima stepen obrazovanja može uticati na rizik za nastanak vaskular- nih lezija mozga nisu u potpunosti razjašnjenji. Deo ove povezanost se može objasniti nižim soc
...
ijalno-ekonomskim statusom, povećanom učestalošću vaskularnih bolesti (hipertenzija, dijabetes) i nezdravim navikama (pušenje, visokokalorijska ishrana, sedentarni način života), ali postoje dokazi da je ova korelacija nezavisna od klasičnih vaskularnih faktora rizika. Otkrivanje i rano korigovanje preventibilnih faktora za nastanak vaskularnih lezija mozga od velikog je društvenog značaja, uz potencijal da rane socijalne i eduka- tivne intervencije pozitivno utiču na status cerebralne cirkulacije kasnije u životu.
Cerebral small vessel disease (CSVD), the most frequent cause of stroke and vascular cognitive impairment, is typically associated with common vascular risk factors. Our paper aims to analyze the correlation between the level of education and clinical and radiological presentation in a cohort of patients with CSVD. A total of 424 patients have been recruited, with a mean age of 62 years, 53% males, with years of education ranging from 8 to 20. We found a statistically significant correlation between depressive symptoms (p=0.050), total severity of cerebral lesions on MR scans (p=0.029), and the total number of lacunar ischemic lesions (p=0.032). The correlation between sex (p=0.055) and periventricular lesions (p=0.062) with educational status was at the level of the statistical trend. The putative mechanisms of the association between education and the risk for vascular brain lesions were not fully elucidated. Partially, this association can be explained by lower socioeconomic status
...
, increased incidence of vascular diseases (hypertension, diabetes), and unhealthy lifestyle (smoking, poor diet, sedentary lifestyle), however, this association might also be independent of common vascular risk factors. Identification and early management of preventable risk factors for cerebral vascular lesions are of most importance to society, with the potential of early social and educational intervention to positively affect cerebral circulation status later in life.
Keywords:
bolest malih krvnih sudova mozga / stepen obrazovanja / kognitivni pad / vaskularno kognitivno oštećenje / cerebral small vessel disease / еducation level / cognitive decline / vascular cognitive impairment
Source:
Zbornik radova - Nacionalni naučni skup " obrazovanje i rehabilitacija odraslih osoba sa smetnjama u razvoju i problemima u ponašanju ", Beograd, Srbija, 21. decembar 2022. godine, 2022, 185-192
Publisher:
Univerzitet u Beogradu – Fakultet za specijalnu edukaciju i rehabilitaciju (ICF)