Internacionalni dokumenti i reintegracija osuđenih lica nakon izvršenja krivičnih sankcija
International documents and reintegration of convicted persons after execution of criminal sanctions
Authors
Kovačević, Milica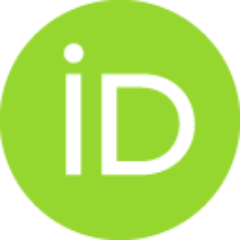 Contributors
Kovačević, Tamara
Banković, Slobodan
Arsenić, Ivana
Conference object (Published version)

Abstract
Obrazovanje i rehabilitacija odraslih osuđenih, te pružanja adekvatne pod- rške ovim licima u periodu nakon izvršenja krivičnih sankcija zaokupljaju značajnu pažnju naučne i stručne javnosti. Osim što specifična zaštita ovih lica predstavlja nužni preduslov za ostvarivanje njihovih ljudskih pra- va, period nakon izvršenja krivične sankcije posebno je bitan i za zaštitu op- štih društvenih interesa posredstvom sprečavanja kriminalnog povrata i angažovanja osuđenih lica u društveno-korisnim aktivnostima. Iako razli- čiti penalni sistemi u različitim zemljama podrazumevaju neujednačenosti u oblasti pružanja postpenalne podrške, ipak su na internacionalnom nivou koncipirani osnovni postulati na kojima se bazira pružanje zaštite i pomoći osuđenim licima pri povratku u svakodnevni život na slobodi. Izlaganja u radu su posvećena izdvajanju ključnih pravila koja potiču iz međunarodnih doku- menata u oblasti izvršenja krivičnih sancija. Cilj rada jeste da se na koncizan način izdvoje ključni se
...
gmenti zaštite osuđenih lica u postpenalnom periodu, a kako bi se stručnjacima izvan pravosudnog i penalnog sistema olakšao rad sa osuđeničkom populacijom.
The education and rehabilitation of convicted adults, as well as the provision of adequate support to these persons in the period after the execution of criminal sanctions, attract considerable attention from the scientific and professional public. Apart from the fact that the specific protection of these persons conditions the realization of their human rights, the period after the execution of the criminal sanction is particularly important for the protection of general social interests by preventing criminal recidivism and engaging convicted persons in socially useful activities. Although different penal systems in different countries cause unevenness in the field of providing post-penal support, the basic postulates on which protection and assistance to convicted persons are based have been conceived at the international level. Presentations in the paper are dedicated to highlighting the key rules that originate from international documents in the area of enforcement of criminal
...
sanctions. The aim of the work is to concisely highlight the key segments of guaranteed protection of convicted persons in the post-penal period, in order to facilitate the work with the convict population, especially for experts outside the judicial and penal system.
Keywords:
krivične sankcije / postpenalna zaštita / ljudska prava / obrazovanje / criminal sanctions / post penal care / human rights / education
Source:
Zbornik radova - Nacionalni naučni skup " obrazovanje i rehabilitacija odraslih osoba sa smetnjama u razvoju i problemima u ponašanju ", Beograd, Srbija, 21. decembar 2022. godine, 2022, 159-166
Publisher:
Univerzitet u Beogradu – Fakultet za specijalnu edukaciju i rehabilitaciju (ICF)