Kvalitet života odraslih slepogluvih osoba
Quality of life of deafblind people
Authors
Stanimirov, Ksenija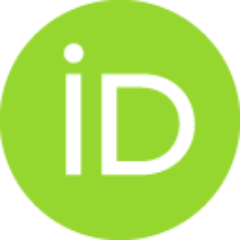 Jablan, Branka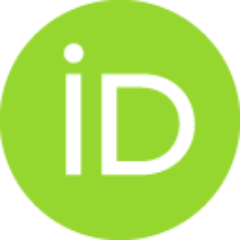 Contributors
Kovačević, Tamara
Banković, Slobodan
Arsenić, Ivana
Conference object (Published version)

Abstract
Slepogluvoća je dvostruko senzorno oštećenje koje ograničava osobu u brojnim područjima funkcionisanja, a posebno izražene mogu biti teškoće u komunikaciji, pristupu informacijama i mobilnosti. Oštećenje vida i oštećenje sluha su često prisutni u kasnijem životnom dobu i utiču na fi- zičko i psihičko stanje osobe, na njeno učešće u društvu i na kvalitet života. Rezultati studija ukazuju na to da se očekuje porast broja osoba sa dvostru- kom senzornom ometenošću i, s tim u vezi, ukazuju i na neophodnost razvijanja strategija za kvalitetnije obrazovanje i učešće slepogluvih osoba u društve- nim aktivnostima. Pored postojanja usluga koje pružaju tumači i asistenti, u literaturi je istaknut značaj posebno obučenih vodiča koji bi slepogluvim osobama pomagali da savladaju sredinske barijere, pružali bi im socijalnu pod- ršku i, eventualno, usluge prevoza. Cilj rada je da se predstave rezultati istraživanja u vezi s kvalitetom ži- vota osoba s dvostrukim senzornim oštećenjem.
Deafblindness is a dual sensory impairment that limits a person in many areas, and especially severe can be difficulties in communication, access to information and mobility. Visual impairment and hearing impairment are often acquired later in life and affect a person's physical and psychological condition, participation in society and quality of life. The results of the studies indicate that the number of people with dual sensory impairment is expected to increase in the future and, with that in mind, the necessity of developing strategies for the participation of deafblind people in social activities is also accentuated. In addition to the services provided by interpreters and assistants, the literature highlights the importance of specially trained guides who would help deafblind people overcome environmental barriers, provide them with social support and, possibly, transportation services. The aim of the paper is to present the results of research related to the quality of life o
...
f persons with double sensory impairment.
Keywords:
slepogluvoća / kvalitet života / odrasli / deafblindness / quality of lide / adults
Source:
Zbornik radova - Nacionalni naučni skup " obrazovanje i rehabilitacija odraslih osoba sa smetnjama u razvoju i problemima u ponašanju ", Beograd, Srbija, 21. decembar 2022. godine, 2022, 85-92
Publisher:
Univerzitet u Beogradu – Fakultet za specijalnu edukaciju i rehabilitaciju (ICF)