Mogućnost primene vestibularnog vibracionog testa u ispitivanju perifernog čula za ravnotežu
The possibility of applying the vestibular vibration test in testing the peripheral sense of balance
Authors
Babac, Snežana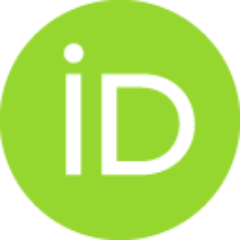 Ilić, Dušića
Ilić, Ivana
Colić, Sanja
Radivojević, Nemanja
Živković Marinkov, Emilija
Contributors
Kovačević, Tamara
Banković, Slobodan
Arsenić, Ivana
Conference object (Published version)

Abstract
Vestibularni vibracioni test spada u novije, manje poznate kliničke dijagnostičke testove za ispitivanje perifernog čula za ravnotežu kod dece i odraslih. Vibracijama od 60-100 Hz stimuliše se ceo labirint (polukružni kanali i otolitni aparat). Vibracioni uređaj se postavlja na desni a zatim na levi mastoidni nastavak, pod pravim uglom u nivou ulaza u spoljašnji slušni hodnik a zatim na verteks. Dužina trajanja stimulusa je od pet do deset sekundi. Ukoliko postoji total- na a nekad i kod parcijalne asimetrije, dobija se vibracijom indukovan nistag- mus (VIN) sa smerom ka zdravom uvu. Test se najviše primenjuje u sklopu baterije drugih dijagnostičkih testova za akutne i hronične jednostrane periferne vestibularne lezije, dehiscenciju gornjeg polukružnog (SCDS) kanala i Menijerovu bolest. Prednosti ovoga testa su mogućnost primene kada se ostali testovi za ispitivanje vestibulo-oku- larnog refleksa ne mogu izvesti. Vibracioni test je efikasan, neinvazivan, brzo i lako izvod
...
ljiv, uz ekonomski prihvatljivu opremu.
The vestibular vibration test is one of the newer, less well-known clinical diagnostic tests for examining the peripheral sense of balance in children and adults. Vibrations of 60-100 Hz stimulate the entire labyrinth (semicircular canals and otolith apparatus). The vibrating device is placed on the right and then on the left mastoid bone, at a right angle at the level of the entrance to the external auditory canal and then on the vertex. The duration of the stimulus is from five to ten seconds. If there is total and sometimes partial asymmetry, vibrationinduced nystagmus (VIN) is obtained with a direction towards the healthy ear. The test is mostly used as part of a battery of other diagnostic tests for acute and chronic unilateral peripheral vestibular lesions, dehiscence of the superior semicircular canal (SCDS) and Meniere's disease. The advantages of this test are the possibility of application when other vestibuloocular reflex tests cannot be performed. The
...
vibration test is efficient, non-invasive, quick and easy to perform, with economically acceptable equipment.
Keywords:
vibracijom indukovan nistagmus / vibracioni test / SVINT / vrtoglavice / dijagnostika / vibration-induced nystagmus / vibration test / SVINT / dizziness / diagnosis
Source:
Zbornik radova - Nacionalni naučni skup " obrazovanje i rehabilitacija odraslih osoba sa smetnjama u razvoju i problemima u ponašanju ", Beograd, Srbija, 21. decembar 2022. godine, 2022, 51-57
Publisher:
Univerzitet u Beogradu – Fakultet za specijalnu edukaciju i rehabilitaciju/ University of Belgrade – Faculty of Special Education and Rehabilitation