Verbalno planiranje kod odraslih osoba s intelektualnom ometenošću
Verbal planning in adults with intellectual disability
Authors
Gligorović, Milica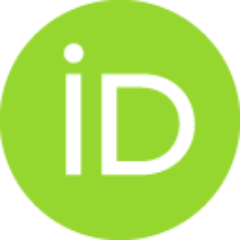 Buha, Nataša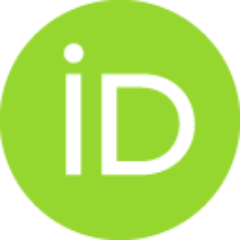 Contributors
Kovačević, Tamara
Banković, Slobodan
Arsenić, Ivana
Conference object (Published version)

Abstract
Cilj ovog istraživanja je da se utvrdi nivo sposobnosti verbalnog planiranja kod osoba sa lakom i umerenom intelektualnom ometenošću (IO). U istraživanju je učestvovalo 36 odraslih osoba sa lakom (n = 19/52,8%) i ume- renom IO (n = 17/47,2%), starosti 27–50 godina (AS = 38,25; SD = 6,93), oba pola (n = 20/55,6% žena). Verbalno planiranje procenjeno je zatvorenom formom Testa 20 pitanja, bazira- nog na poznatoj igri pogađanja zamišljenog predmeta. Beleženi su: tačni odgo- vori, broj postavljenih pitanja, prisustvo opštih, pojedinačnih, pseudoopštih i redundantnih (bez eliminacionog potencijala) pitanja. U statističkoj obra- di primenjene su osnovne deskriptivne mere, Pirsonov i Spirmanov koeficijent korelacije, χ2 test i t-test. Analizom rezultata uočeno je da većina ispitanika sa IO koristi nedovoljno efikasnu strategiju rešavanja zadatka koja se zasniva na pristupu od pojedinačnog ka pojedinačnom. Opšta pitanja, zasnovana na kategorijalnom pristupu, prisutna su kod nešto
...
više od trećine (13/36,1%) ispitanika. Nije utvrđena statistički značajna povezanost starosti i pola ispitanika sa uspešnošću rešavanja Testa 20 pitanja i primenjenom strategijom njegovog rešavanja.
The aim of this research is to determine the level of verbal planning ability in people with mild and moderate intellectual disability (ID). The sample consisted of 36 adults with mild (n = 19/52.8%) and moderate ID (n = 17/47.2%), aged 27–50 years (AS = 38.25; SD = 6.93) of both sexes (n = 20/55.6% women). Verbal planning was assessed with the closed form of the 20 Question Task, based on the well-known game of guessing an object that researcher has in mind. The following variables were recorded: correct answers, the number of questions asked, the presence of general, individual, pseudo-general and redundant (without elimination potential) questions. Basic descriptive measures, Pearson's and Spearman's correlation coefficient, χ2 test and t-test were used in the statistical analysis. Analyzing the results, it was observed that the majority of participants with ID use an insufficiently effective task-solving strategy based on an individual-to-individual approach
...
. General questions, based on a categorical approach, are present in slightly more than a third (13/36.1%) of participants. There was no statistically significant correlation between the age and sex of the participants with the success of solving the 20 Questions Task and the applied strategy for solving it. Analyzing the number and type of questions, it was established that there were statistically significant differences between participants with mild ID and moderate ID according to the number of questions asked (p = 0.048), while according to the representation of individual questions, the difference was at the limit of statistical significance (p = 0.057).
Keywords:
intelektualna ometenost / verbalno planiranje / strategija / Test 20 pitanja / intellectual disability / verbal planning / strategy / 20 Question Task
Source:
Zbornik radova - Nacionalni naučni skup " obrazovanje i rehabilitacija odraslih osoba sa smetnjama u razvoju i problemima u ponašanju ", Beograd, Srbija, 21. decembar 2022. godine, 2022, 29-34
Publisher:
Univerzitet u Beogradu – Fakultet za specijalnu edukaciju i rehabilitaciju/ University of Belgrade – Faculty of Special Education and Rehabilitation