Koncept sistemske rezilijentnosti: implikacije za prevencijsku praksu
The concept of systemic resilience: Implications for preventive practice
Autori
Popović-Ćitić, Branislava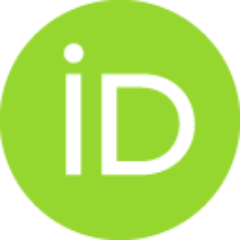 Konferencijski prilog (Objavljena verzija)

Apstrakt
Savremena prevencijska praksa zasniva se na dizajniranju i implementaciji programa izvedenih na postavkama komplementarnih pristupa prevencijske nauke, pozitivnog razvoja mladih i rezilijentnosti. Ne umanjujući značaj preventivnog delovanja baziranog na redukovanju rizičnih i jačanju protektivnih faktora različitih problema ponašanja, te unapreĎivanja individualnih i sredinskih snaga, resursa, potencijala i prednosti koje su u direktnoj funkciji promocije pozitivnog razvoja mladih, u radu će biti prezentovane konceptualne osnove sistemske rezilijentnosti i implikacije koje primena ovog pristupa moţe imati u domenu prevencijske prakse. Nakon pojmovnog odreĎenja rezilijentnosti i predstavljanja modela multisistemske rezilijentnosti, u centralnom delu rada će, u cilju razumevanja načina funkcionisanja rezilijentnosti u situacijama ugroţenosti sistema, posebna paţnja biti posvećena analizi ključnih karakteristika koje se pokazuju zajedničkim za rezilijentnost različitih sistema,
...
te deskripciji procesa perzistencije, rezistencije, oporavka, adaptacije i transformacije kao mehanizama za koje je utvrĎeno da stoje u vezi sa rezilijentnošću. Uvaţavanjem naučnih potvrda da je rezilijentnost proces koji se manifestuje isključivo u kontekstima nedaća, da su rezilijentni sistemi otvoreni, dinamični i kompleksni, te da uključuju diverzitet, redundantnost i participaciju, promovišu povezanost i demonstriraju eksperimentisanje i učenje, u završnom delu rada, za potrebe unapreĎivanja prevencijske prakse, biće izvedene preporuke značajne za dizajniranje efektivnih programa izgradnje rezilijentnosti
Contemporary prevention practice is based on the design and implementation of programs derived from complementary approaches of prevention science, positive youth development and resilience. Without diminishing the importance of preventive action based on reducing risk and strengthening protective factors of various behavior problems, and improving individual and environmental strengths, resources, potentials and advantages that are in the direct function of promoting positive development of young people, the conceptual basis of systemic resilience and its implications will be presented in the paper including the implications that the application of this approach may have in the field of prevention practice. After the conceptual determination of resilience and the presentation of the model of multisystem resilience, in the central part of the paper, with the aim of understanding how resilience functions in situations of system threat, special attention will be devoted to the
...
analysis of the key characteristics that are shown to be common to the resilience of different systems, and to the description of the process of persistence, resistance, recovery, adaptation and transformation as mechanisms that have been found to be related to resilience. Appreciating the scientific confirmations that resilience is a process that manifests itself only in the contexts of adversity, that resilient systems are open, dynamic and complex, and that they include diversity, redundancy and participation, promote connectivity and demonstrate experimentation and learning, in the final part of the work, for the purposes of improvement of prevention practices, recommendations significant for designing effective resilience building programs will be made.
Ključne reči:
rezilijentnost / sistemska rezilijentnost / prevencijska praksa / protektivni procesi / programi izgradnje rezilijentnosti / resilience / systemic resilience / preventive practice / protective processes / resilience building programs
Izvor:
Poremećaji u ponašanju djece i mladih, 2022, 21-34
Izdavač:
Centar modernih znanja, Banja Luka
Resursni centar za specijalnu edukaciju, Beograd