Ostvarivanje životnih navika osoba sa motoričkim poremećajima
Life habits accomplishment of persons with physical disabilities
Authors
Odović, Gordana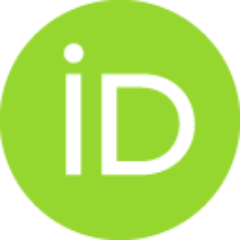 Sretenović, Ivana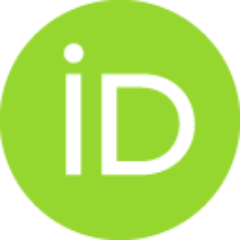 Stanisavljević, Jelena
Contributors
Glumbić, Nenad
Vučinić, Vesna
Conference object (Published version)

Abstract
Iz perspektive Kvebeške klasifikacije, važno je razlikovati opštu pojavu "nesposobnosti" kao dela stvarnosti koji određuje različite upotrebe ove klasifikacije, od pojma "situacije hendikepa", definisanog kao merenje ostvarivanja životnih navika i jedne od konceptualnih oblasti sveukupne pojave. Puna participacija osoba sa invaliditetom u društvu podrazumeva ostvarivanje životnih navika i ostvarivanje prava zasnovanih na jednakim mogućnostima za sve. Cilj rada je bila procena ostvarivanja životnih navika osoba sa motoričkim poremećajima sa fokusom na vrstu potrebne pomoći za njihovo ostvarivanje. Uzorak je formiran od 60 osoba sa motoričkim poremećajima (30 sa cerebralnom paralizom i 30 sa mišićnom distrofijom). Istraživanje je izvršeno tokom aprila i maja 2012. godine u Savezu za cerebralnu i dečiju paralizu Beograda, Savezu za cerebralnu i dečiju paralizu Srbije i Savezu distrofičara Srbije. Za ispitivanje je korišćena Skala za procenu životnih navika (Fougeyrollas et a/"
...
1998) deo koji se odnosi na svakodnevne aktivnosti. Za statističku obradu rezultata primenjena je korelaciona analiza, t - test, a pouzdanost testa ispitana je metodom Kronbahovog alfa koeficijenta. Rezultati pokazuju da je osobama sa motoričkim poremećajima za ostvarivanje navika u oblasti svakodnevnih aktivnosti uglavnom potrebna dodatna pomoć drugih ili upotreba tehničkih pomagala, a samostalnost u obavljanju pokazana je samo na većini ajtema u oblasti komunikacije. Poređenjem ispitanika prema dijagnozi (cerebralna paraliza ili mišićna distrofija) primenom t - testa, utvrđeno je da vrsta dijagnoze utiče na postojanje potrebe za pomoći u ostvarivanju životnih navika. Statistički značajna razlika postoji u smislu potrebe za različitim vrstama pomoći u ostvarivanju navika osoba sa mišićnom distrofijom u oblasti ishrane (p=0,000), stanja te/a (p=0,010), stanovanja (p= 0,000, a u oblasti pokretljivosti (p=0,011) veću pomoć trebaju osobe sa cerebralnom paralizom. Na osnovu rezultata može se zaključiti da je za ostvarivanje većine životnih navika osoba sa motoričkim poremaćajima potrebna pomoć drugih. Dosadašnja praksa "društvene brige" bila je uglavnom usmerena na "transfere" osobama sa invaliditetom, dok njihov svakodnevni život nije bio u fokusu društvenog interesovanja za sistematska praćenje i formiranje različitih servisa podrške osobama sa invaliditetom i njihovim porodicama.
From the perspective of Quebec classijication, it is important to distinguish the general appearance of"disability" as a pa rt of reality that determines dijferent uses of the classijication and term "handicap situation", defined as the measurement of lije habits accomplishment and one of the conceptua/ a rea s of ove rali appearance. The Jul/ participation of persons with disabilities in society involves the accomplishment of lije habits and rights based on equa/ opportunities far ali. The aim of this research was the assessment of lije habits accomplishment in people with physica/ disabilities with special focus on the type of assistance needed far thataccomplishment. The sample consisted of 60 individua/s with physical disabilities (30 with cerebral palsy and 30 with muscular dystrophy). The study was conducted during April and May 2012 at the Association far Cerebral and Child Paralysis of Belgrade, Association far Cerebral and Child Paralysis of Serbia and Association f
...
ar Muscular Dystrophy of Serbia. Lije Habits Assessment (Fougeyrol/as et a/., 1998) part related to daily activities was used far this examination. Correlation analysis and T - test were applied far statistica/ analysis of the results. Test reliability was examined by Cronbach 's a/pha - coefficient. The results indicate that people with physical disabilities generally need additional assistance of other people or the use of technology far accomplishment of lije habits in daily activities. Independence in lije habits accomplishment was demonstrated only in most items in the communicationfield. Comparison ofrespondents according to diagnosis (cerebral palsy or muscular dystrophy) using t-test showed that type of diagnosis has an impact on the need far assistance in lije habits accomplishment. A statistically signijicant difference exists in terms of more independence in accomplishment of lije habits of people with cerebral palsy in the a rea s of nutrition (p=0,000),fitness (p=0,010), housing (p=0,000) and mobility (p=0,011). On the basis of these resu/ts we can conclude that most people with physica/ disabilities need assistance far lije habits accomplishment. The previous practice of ,,social concern" was mainly focused on "transfers" to persons with disabilities but their daily lije was nat in the focus of so ci a/ interest far systematic monitoring and establishment of various support services to persons with disabilities and their families.
Keywords:
životne navike / motorički poremećaji / cerebralna paraliza / mišićna distrofija / lije habits / physical disabilities / cerebral palsy / muscular dystrophy
Source:
Zbornik radova – 6. Međunarodni naučni skup "Specijalna edukacija i rehabilitacija danas", Beograd, Srbija, 14–16.09.2012, 2012, 258-265
Publisher:
Univerzitet u Beogradu – Fakultet za specijalnu edukaciju i rehabilitaciju/ University of Belgrade – Faculty of Special Education and Rehabilitation