Vidovi zagarantovane podrške učenicima sa smetnjama i teškoćama u razvoju u inkluzivnoj školi
Forms of guaranteed support for children with Disabilities in an inclusive school
Authors
Kovačević, Jasmina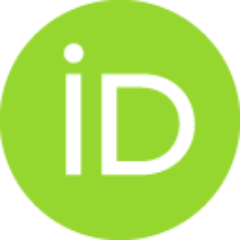 Nikolić, Gordana
Contributors
Glumbić, Nenad
Vučinić, Vesna
Conference object (Published version)

Abstract
Nova zakonska rešenja u obrazovanju predviđaju neposredne i posredne vidove podrške za učenike, nastavnike i školu kako bi se obezbedila ujednačenost obrazovnih ustanova u radu sa učenicima sa smetnjama i teškoćama u razvoju. Pravilnik o dodatnoj obrazovnoj, zdravstvenoj i socijalnoj podršci detetu i učeniku (,,Službeni glasnik RS" 63/2010) u članu 4. definiše moguće vidove podrške koje škola treba da obezbedi kako bi se ostvarili optimalni uslovi za razvoj i učenje za svakog učenika. Problem istraživanja je bilo ispitivanje funkcionalne ostvarivosti predviđenih oblika podrške, kao i pripremljenost nastavnika razredne nastave za njihovo sprovođenje. Metodologija istraživanja se bazirala na akcionoj formi istraživanja za čije potrebe je pripremljen instrument u formi upitnika koji su popunjavali učitelji. Istraživanje je sprovedeno u 10 redovnih osnovnih škola koje se nalaze na teritoriji Vojvodine. Uzorak je činilo 50 ispitanika, odnosno nastavnika razredne nastave. Za potre
...
be istraživanja konstruisan je upitnik koji sadrži pitanja podeljene u dve oblasti. Prva oblast sadrži pitanja koja se odnose na primenu predloženih i Pravilnikom definisanih vidova podrške učenicima sa teškoćama i smetnjama u razvoju u redovnim razredima, dok druga oblast sadrži pitanja koja se odnose na pripremljenost redovnih škola i nastavnika razredne nastave za sprovođenje predloženih mera podrške. Dobijeni rezultati pokazuju da redovne škole, tri godine nakon donošenja zakonskih i podzakonskih akata koja definišu implementaciju inkluzivnog obrazovanja, još uvek nisu adekvatno pripremljene za pružanje neophodnih vidova podrške učenicima sa smetnjama i teškoćama u razvoju (nedostatak asistivne tehnologije, udžbeničke literature i drugih nastavnih sredstava i pomagala). Zaključak istraživanja je da nastavnici razredne nastave nisu dovoljno pripremljeni za rad sa učenicima sa smetnjama u razvoju (70% ipitanika je navelo da im je nephodna podrška defektologa u razredu, kao i van razreda).
New legislation in education provides direct and indirect types of support for pupi/s, teachers and schoo/s to ensure uniformity of educational institutions in working with students with disabilities. Artic/e 4 of the Regulations of Additional Educationa/, Hea/th and Social Support to the Child and the Pupi/ (,,Official Gazette of RS" 63/2009) defines possible types of support, which schools should provide in order to achieve optimal conditions for development and learning for each pupi/. The aim of the research was to examine the functional feasibility of anticipated forms of support, as well as the preparedness of subject teachers for their implementation. The methodology was based on the action form of the research and the instrument of the research was developed in the form of questionnaires to be completed by teachers. The study was conducted in 10 regular e/ementary schoo/s /ocated on the territory of The Autonomous Province of Vojvodina. The study sample consisted of 5
...
5 participants, primary schoo/ teachers. For the purpose of the research, a questionnaire containing questions divided into two sections was constructed. The first section inc/uded questions relating to the implementation of the proposed and defined forms of support to pupi/s with developmental disabilities in regular c/asses by the Regulations. The second section contained questions relating to the preparedness of regular schools and subject school teachers to implement the proposed measures of support. Obtained results show that regular schools, three years a/ter the new laws and regulations defining the implementation of inc/usive education were passed, are stil/ not adequately prepared to provide the necessary forms of support to pupi/s with disabilities (lack of assistive technology, textbooks and other teaching aids and equipment). The conc/usion of this study is that subject teachers are not well prepared to work with pupi/s with developmental disabilities [more than 60% of participants stated that the support of the special educator is necessary both inside and outside the classroom.
Keywords:
inkluzivno obrazovanje / škole / posredna/neposredna podrška / smetnje i teškoće u razvoju / pravilnik / inc/usive education / schoo/s / indirect/direct support / developmental disabilities / regulations
Source:
Zbornik radova – 6. Međunarodni naučni skup "Specijalna edukacija i rehabilitacija danas", Beograd, Srbija, 14–16.09.2012, 2012, 190-196
Publisher:
Univerzitet u Beogradu – Fakultet za specijalnu edukaciju i rehabilitaciju/ University of Belgrade – Faculty of Special Education and Rehabilitation