Obeležja vandalističkih ponašanja
Characterictics of the vandalistic behaviors
Authors
Jugović, Aleksandar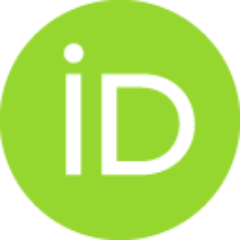 Luković, Milica
Contributors
Glumbić, Nenad
Vučinić, Vesna
Conference object (Published version)

Abstract
Glavni cilj rad je analiza ključnih obeležja vandalističkih ponašanja. U radu je primenjena deduktivna metoda. Vandalistička ponašanja su deo socijalnog i ekološkog nasilja. Vandalizam je dobrovoljna destrukcija okruženja koja nema profitni motiv; to je namerni čin koji ima za cilj oštećivanje ili uništavanje materijalnih dobara koja su vlasništvo drugih ljudi. Takođe, vandalizam se može definisati kao zlonamerno ili maliciozna uništavanje i naruživanje privatnih i javnih objekata. Neke studije gledaju na vandalizam iz pozicije pojedinca i teškoća u prilagođavanju na društvo, posebno na školu ili na emocionalne probleme. Druge studije, vandalizam objašnjavaju kao "slabost" modernog društva koga karakterišu otuđenje i beznačajnost pojedinaca. Postoji sedam najvažnijih oblika vandalizma: gramzivi, taktički, ideološki, osvetoljubivi, vandalizam kroz igru, zlonamerni i virtuelni (on-fine) vandalizam. Vandalistički akti motivisni su besom, dosadom, anonimnošću, difuzijom odgovorn
...
osti, povećanim osećanjem moći, katarzom ili estetskim faktorima.
The main aim oj this artic/e is an analysis oj the key characteristics oj the vandalistic behaviors. The pa per app/ies a deductive method. Vandalistic behaviors are a pa rt oj the so ci a/ and environmental violence. Vandalism isa voluntary destruction oj the environment with no profit motive whatsoever; its intentional act aimed at damaging or destroying an object that is another's property. A/so, vandalism is the willful or malicious destruction and defacement oj pri vate and public facilities. Some studies /ook at vandalism from the point oj view of the individua/ who commits it: personal traits, difficu/ties in adjusting to society at large and to schoo/ in particular, and emotional problems. ln other studies vandalism was explained as a "malaise" oj modern society that is characterized by alienation and meaninglessness oj individua/s. There are seven most important forms oj the vandalism: acquisitive vandalism, tactica/ vandalism, ideologica/ vandalism, vindictive vanda
...
lism, play vandalism, malicious vandalism, and virtual (on/ine) vandalism. Acts oj vandalism are motivated by anger, boredom, anonymity, diffusion oj responsibility, increased fee/ings oj power, catharsis or aesthetic factors.
Keywords:
vandalistička ponašanja / nasilje / destrukcija okruženja / društvo / vandalistic behaviors / violence / destruction oj the environment / society
Source:
Zbornik radova – 6. Međunarodni naučni skup "Specijalna edukacija i rehabilitacija danas", Beograd, Srbija, 14–16.09.2012, 2012, 164-167
Publisher:
Univerzitet u Beogradu – Fakultet za specijalnu edukaciju i rehabilitaciju/ University of Belgrade – Faculty of Special Education and Rehabilitation