Adaptivno ponašanje kod dece sa razvojnim poremećajima
Adaptive behaviour in children with developmental disorders
Authors
Ćalasan, Slađana
Drljan, Bojana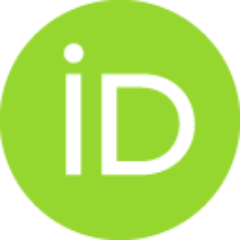 Article (Published version)

Abstract
Adaptivno ponašanje definiše se kao skup konceptualnih, socijal- nih i praktičnih veština koje ljudi uče i koriste u svakodnevnom životu. Procena adaptivnog ponašanja neizostavan je deo u identifikaciji i klasifikaciji inte- lektualne ometenosti, ali i važan pokazatelj razvoja dece sa drugim razvojnim po- remećajima i dece tipičnog razvoja. U ovoj studiji ukupan uzorak činilo je 153 dece oba pola, uzrasta od četiri do 14 godina. Uzorak je podeljen u tri grupe: deca sa spe- cifičnim jezičkim poremećajem (SJP), deca sa lakom intelektualnom ometenošću (LIO) i deca tipičnog razvoja (TR). Za procenu adaptivnih veština korišćena je Dijagnostička skala za procenu adaptivnog ponašanja (Adaptive Behaviour Diagnostic Scale – ABDS; Pearson, Patton, Mruzek 2016). Ciljevi istraživanja bili su poređe- nje nivoa ovladanosti adaptivnim veštinama kod dece sa SJP, LIO i TR dece, kao i ispitivanje uticaja svakog od pojedinačnih domena (konceptualnog, socijalnog i praktičnog) na ukupan skor adaptivnog pon
...
ašanja. Rezultati istraživanja pokazali su da deca sa SJP i LIO imaju značajno lošija postignuća u poređenju sa TR decom. Međutim, iako deca sa SJP imaju loša postignuća, rezultati su pokazali da su adap- tivne veštine ove dece značajno bolje u odnosu na decu sa LIO. Analiza predikcije je pokazala da su konceptualne veštine najbolji prediktor adaptivog ponašanja kod TR dece, dok su socijalne veštine najbolji prediktor adaptivnog ponašanja i dece sa SJP i dece sa LIO.
Adaptive behaviour is defined as a set of conceptual, social and practical skills that are learned and used in everyday life. Assessment of adaptive behaviour is an indispensable part in the identification and classification of intellectual disabilities, but also an important indicator of the development of children with other developmental disorders and children of typical development. The sample was divided into three groups: children with specific language impairment (SLI), children with mild intellectual disability (MID) and children with typical development (TD). The Adaptive Behaviour Diagnostic Scale (ABDS; Pearson, Patton, Mruzek 2016) was used to assess adaptive skills. The objectives of the study were to compare the levels of mastery of adaptive skills in children with SLI, MID and TD children, as well as to examine the impact of each of the individual domains (conceptual, social and practical) on the overall score of adaptive behaviour. The research results showed that child
...
ren with SLI and MID have significantly poorer achievements compared to TD children. However, although children with SLI have poor performance, the results showed that adaptive skills of these children are significantly better compared to children with MID. Regresion analysis showed that conceptual skills are the best predictor of adaptive behaviour in TD children, while social skills are the best predictor of adaptive behaviour in both children with SLI and children with MID.
Keywords:
adaptivno ponašanje / specifični jezički poremećaj / laka intelektualna ometenost / adaptive behaviour / specific language impairment / mild intellectual disability
Source:
Baština, 2022, 32, 56, 495-511
Publisher:
Institut za srpsku kulturu Priština, Leposavić