Narrative competence: a preliminary study of storytelling in preschool children
Narativna kompetentnost: preliminarna studija pripovedanja priče kod dece predškolskog uzrasta
Authors
Golubović, Slavica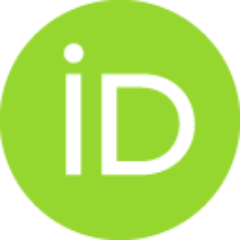 Šakotić, Nada
Janićijević, Dušanka
Ječmenica, Nevena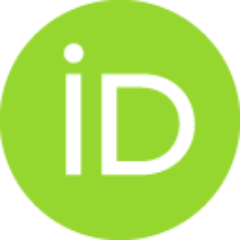 Dmitriev, Alexey
Kolyagina, Victoria
Article (Published version)

Abstract
The aim of this research is to determine the characteristics of storytelling in preschool children. The study included 60 children, aged four, five and six years. The characteristics of the narration of a story on the macrolinguistic and microlinguistic plane were assessed by applying the Comic story task (Kostić, Vladisavljević & Popović, 1983). The results of the macrolinguistic structure of storytelling showed that focus in four and five-year-olds is in describing the introductory event and the activities leading to a goal. In contrast, with six-year-old children story patterns exist at a cognitive level, since the elements of the comic story are consistently described in just slightly less than half of the them. The results of the microlinguistic structure of storytelling showed that the four- year-olds stories predominantly contain simple sentences, while simple-extended and dependent-complex syntactic constructions dominate in the stories of five-year-olds. In contrast, there i
...
s a tendency in six-year-olds to use complex (consecutive, dependent) sentences. Storytelling in children develops gradually over the preschool period, so instructions for storytelling is important for all children, especially for those at risk for or with language learning impairments.
Cilj ovog istraživanja je utvrđivanje karakteristika pripovedanja priče kod dece predškolskog uzrasta. Istraživanjem je obuhvaćeno 60 dece, uzrasta od četiri, pet i šest godina. Karakteristike pripovedanja priče kod dece na makrolingvističkom i mikrolingvističkom planu procenjene su primenom zadatka Strip priča (Kostić, Vladisavljević & Popović, 1983). Rezultati istraživanja makrolingvističke strukture priče su pokazali, da se kod četvorogodišnjaka i petogodišnjaka fokus pripovedanja priče nalazi u opisivanju uvodnog događaja i aktivnosti kojima se dolazi do cilja. Za razliku od njih, kod šestogodišnjaka šema priče postoji na saznajnom nivou, budući da su elementi strip priče konzistentno opisivani u nešto manje od polovine dece. Analizom rezultata mikrolingvističke strukture priče utvrđeno je da priče četvorogodišnjaka predominantno sadrže proste rečenice, dok prosto-proširene i zavisno-složene sintaksičke konstrukcije dominiraju u narativnom diskursu petogodišnjaka. Za razliku od n
...
jih, u grupi šestogodišnjaka je prisutna tendencija korišćenja složenih (naporednih, zavisnih) rečenica. Pripovedanje priče kod dece postepeno se razvija tokom predškolskog perioda, a saveti o podsticaju razvoja ove sposobnosti su važni za svu decu, posebno za decu sa prisustvom riziko faktora na rođenju ili decu sa deficitima u razvoju govora i jezika.
Keywords:
language development, storytelling, preschool children. / jezički razvoj / pripovedanje priče / deca predškolskog uzrasta
Source:
Teme, 2022, 46, 1