Studenti sa hendikepom na beogradskom Univerzitetu - položaj i dostupnost
Students with disabilities at belgrade university status and availability
Authors
Karić, Jasmina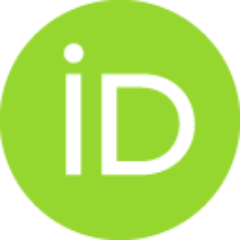 Radovanović, Vesna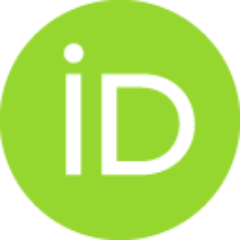 Contributors
Matejić-Đuričić, Zorica
Conference object (Published version)

Abstract
Diskriminacija kao česta pojava na ovim prostorima jedan je od najozbiljnijih problema sa kojima se susreću pripadnici i pripadnice marginalizovanih grupa. Netolerantnost društva u kome živimo dodatno otežava proces borbe protiv nje. Sistemska rešenja državnih institucija po pitanju koncepta antidiskriminacije, godinama nisu postojala. Veliko zalaganje pojedinih nevladinih organizacija kao i usmerenost ka evropskim integracijama, doprineli su da tokom nekoliko poslednjih godina, pomalo stidljivo i diskretno koncept antidiskriminacije počne da se ugrađuje i u ciljeve i strategiju naše države. Inkluzivni pokret u svetu nastaje sredinom prošlog veka ključna ideja formulisana je još 1948. godine u Univerzalnoj dekleraciji o ljudskim pravima a zatim 1989 u Konvenciji o pravima deteta. Kasnije se ovaj okvir razrađuje u drugim dokumentima Ujedinjenih nacija i nizu drugih međunarodnih dokumenata, u kojima su formulisane strateske smernice i standardna pravila izjednačavanja položa
...
ja marginalizovanih i isključenih grupa, posebno u pogledu ostvarivanja prava na obrazovanje.
Discrimination, which can frequently be seen in this region, is one of the most austere problems being faced by the members of both genders of marginalized groups. The intolerance of the society we live in additionally procrats the process of fighting against it. Systematic solutions from state institutions related to the concept of anti-discrimination have not existed for years. Great efforts from certain nongovernmental organizations as well as their focus on European integrations have contributed in the last couple of years to shy and discreet embedding of antidiscrimination concept into the goals and strategies of our country. The inclusive movement in the world originated in 1950s while the key idea was formulated as early as 1948 in the Universal Human Rights Declaration and then in 1989 in the Convention on Children's Rights. Later, this frame has been elaborated in other United Nations documents and in numerous other international documents in which strategic outlin
...
es and standard regulations of equality for marginalized and excluded groups have been outlined with a special emphasis on the right to proper education.
Keywords:
Studenti sa hendikepom / Beogradski univerzitet / diskriminacija / status / students with disabilities / Belgrade University / discrimination / status
Source:
Zbornik radova - "Istraživanja u specijalnoj pedagogiji/ Research in Special pedagogy ",Beograd / Belgrade,2009, 2009, 561-573
Publisher:
Univerzitet u Beogradu – Fakultet za specijalnu edukaciju i rehabilitaciju/ University of Belgrade – Faculty of Special Education and Rehabilitation