Povezanost roditeljske predstave o detetu sa bazičnim crtama ličnosti samog deteta
The relationship between parental plays about a child with very basic way personalities children
Authors
Teovanović, Predrag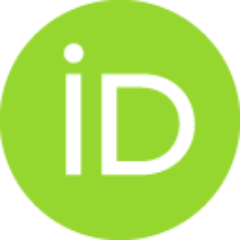 Korać, Hana
Baucal, Aleksandar
Mentus, Tatjana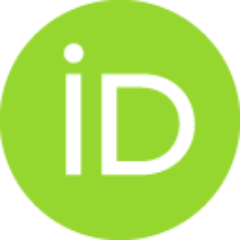 Contributors
Matejić-Đuričić, Zorica
Conference object (Published version)

Abstract
U dve oblasti psihologije petofaktorska solucija pokazala najadekvatnijom. Petofaktorski model (FFM) pretpostavlja da se bazična struktura ličnosti može predstaviti pomoću pet dimenzija: neuroticizam, ekstraverzija, otvorenost ka iskustvu, saradljivost i savesnost. Ovaj model danas predstavlja dominantnu paradigmu u oblasti psihologije ličnosti. Slično tome, novija istraživanja koja se bave roditeljskom procenom osobina sopstvenog deteta predlažu petofaktorsko rešenje kao sistem organizovanja pridevskog skupa koji se odnosi na ovaj fenomen. Dimenzije roditeljske procene nazvane su odgovornost, zavisnost, agresivnost, prosocijalnost i narcizam. Iako u osnovi ova dva modela stoje različite teorijske i metodološke koncepcije, pretpostavljeno je da se mogu utvrditi izvesne veze između faktora roditeljske procene i bazičnih dimenzija ličnosti deteta, pri čemu kvalitet interpersonalnog odnosa između roditelja i deteta treba držati pod kontrolom. Statistički značajni koeficijenti
...
parcijalne korelacije ukazuju na negativnu povezanost između agresivnosti i neuroticizma, kao i između zavisnosti i ekstraverzije. Pored toga, registrovana su dva značajna para kanoničkih faktora. Nalazi su detaljnije razmotreni u radu.
In two fields of psychology five factor solutions have proven to be the most adequate. Five factor model (FFM) assumes that the basic structure of personality can be described by following dimensions: extraversion, agreeableness, conscientiousness, neuroticism, and openness. At present, this model is dominant paradigm in the field of personality psychology. Similarly, recent studies which examined parent's assessment of child's traits have suggested a five factor solution as an organizing system for set of adjectives that refer to this phenomena. Dimensions of parent's assessment are named responsibility, aggressiveness, dependence, pro-sociability and narcissism. Even though in the basis of these two models lay a diverse theoretical and methodological conceptions, it is presumed that some relations can be found among factors of parent's assessment and child's personality traits, whereby quality of interpersonal relation between parents and children should be held under con
...
trol. Statistically significant partial correlation coefficients indicate a negative connection between aggressiveness and neuroticism, as well as between dependence and extraversion. Beside mentioned, two significant pairs of canonical factors have been registered. Other results are discussed.
Keywords:
Petofaktorski model ličnosti / Roditeljske predstave o osobinama deteta / Kvalitet odnosa roditelj-dete / Five factor model / Parents perception of childs traits / Quality of parent-child relation
Source:
Zbornik radova - "Istraživanja u specijalnoj pedagogiji/ Research in Special pedagogy ",Beograd / Belgrade,2009, 2009, 135-146
Publisher:
Univerzitet u Beogradu – Fakultet za specijalnu edukaciju i rehabilitaciju/ University of Belgrade – Faculty of Special Education and Rehabilitation