Mišljenje studenata o društvenoj reakciji na kriminalitet
Opinions of students about social reaction to crime
Authors
Nikolić-Ristanović, Vesna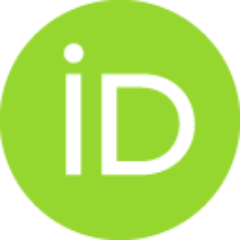 Dimitrijević, Jelena
Stevković, Ljiljana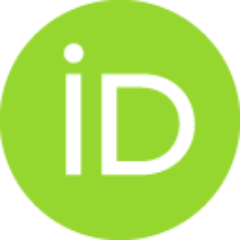 Contributors
Matejić-Đuričić, Zorica
Conference object (Published version)

Abstract
Cilj rada je predstavljanje jednog dela rezultata istraživanja koji se odnose na mišljenje studenata Fakulteta za specijalnu edukaciju i rehabilitaciju o društvenoj reakciji na kriminalitet, odnosno na pojedine prekršaje i krivična dela. Konkretnije, fokus je na predstavljanju analize odnosa studenata prema merama represivnog i restorativnog karaktera.Istraživanje je sprovedeno na uzorku od 360 studenata sa studijskog smera prevencija i tretman poremećaja ponašanja. U istraživanje su bili uključeni studenti svih godina studija, a dobijeni rezultati su obrađeni metodama deskriptivne statistike uz pomoć kompjuterskog programa SPSS.Rezultati istraživanja su pokazali da su studenti naklonjeniji merama retributivnog karaktera i da na takvo opredeljenje utiče težina protivpravnog ponašanja, ali i godina studija koju pohađaju. Sa godinama studija opada procenat studenata koji smatra da društvo treba represivno da reaguje na pojedine oblike kriminaliteta. Sem navedenog, analizom r
...
ezultata istraživanja dolazi se do zaključka da su studentkinje naklonjenije restorativnim merama, kao i da iskustvo viktimizacije ne utiče na opredeljivanje za mere represivnog karaktera, što predstavlja potvrdu većine postojećih viktimoloških istraživanja.
The aim of this paper is to present one part of research results on opinions about crime of students from Faculty for Special Education and Rehabilitation, Belgrade University. The paper deals with the analysis of data about students' opinions regarding social reactions to crime, i.e. regarding repressive and restorative measures. The sample included 360 students from the Department for prevention and treatment of behaviour disorders. Students from of all studying years were involved. Results are processed using descriptive statistics and computer programme SPSS.The research results suggest that students in general are more inclined toward retributive measures. Also, the connection between inclination toward retributive measures, on one hand, and the seriouseness of discribed behaviour and year of studying, on the other hand is found. The percent of students who think that society should react with retributive measures on some forms of crime decrease with studying years. Th
...
e analysis shows that female students are more inclined toward restorative measures and that victimization experience does not have an impact on opinion that supports repressive reactions. This latter is confirmation of majority of existing victimological research.
Keywords:
istraživanje / mišljenje studenata / društvena reakcija / kriminalitet / research / students opinion / social reaction / crime
Source:
Zbornik radova - "Istraživanja u specijalnoj pedagogiji/ Research in Special pedagogy ",Beograd / Belgrade,2009, 2009, 65-75
Publisher:
Univerzitet u Beogradu – Fakultet za specijalnu edukaciju i rehabilitaciju/ University of Belgrade – Faculty of Special Education and Rehabilitation