Kriminalitet i zavodske sankcije - stvarne i prividne posledice kaznene politike u Srbiji
Criminality and institutional sanctions
Authors
Ilić, Zoran
Jovanić, Goran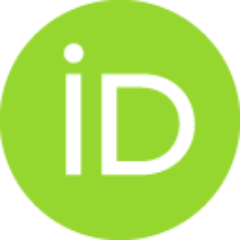 Contributors
Matejić-Đuričić, Zorica
Article (Published version)

Abstract
Kriminalitet u Srbiji, njegov karakter, obim i oblici ispoljavanja, poslednjih decenija menja svoje lice i sve više postaje ozbiljna smetnja u razvoju društva. Pronalaženje adekvatnih odgovora – strategija i modela za njegovo sprečavanje i suzbijanje – svođenje u podnošljive okvire zahteva od svih bitnih činilaca hitno i intenzivno delovanje. U fokusu našeg interesovanja nalazi se upravo sagledavanje suštinskih karakteristika kriminaliteta punoletnih i maloletnih lica u Srbiji poslednjih 5 godina, posebno krivično-pravnog reagovanja organa i službi formalne socijalne kontrole. Prvi deo rada je posvećen sagledavanju savremenih globalnih strategija društvene kontrole kriminaliteta i mogućnosti njihove implementacije na našim prostorima. Analizirajući obilje statističkih pokazatelja o stanju institucionalne – zavodske zaštite osuđenih i mladih u sukobu sa zakonom konstatovali smo da je ovaj "sistem" zahvatila ozbiljna kriza. Zabrinjava evidentan porast zatvorske populacije, k
...
oji preti da obesmisli sve napore i reformske zahvate u oblasti kaznene politike. Analizirajući posledice kaznene politike nastojali smo da izdvojimo one koje su stvarnog od onih koje su prividnog karaktera. Poseban deo rada posvećen je analizi problema pritvaranja – privremenog lišavanja slobode i njegovog "doprinosa" u borbi protiv najtežih vidova kriminala u Srbiji.
Criminality in Serbia, its character, size and forms of manifest has been changing its face during last decades and becoming a serious disturbance in a social development. Finding adequate answers – strategies and models for its prevention and repression – bringing it into tolerable frames of requests of all essential factors, urgent and intensive activity. Perceiving of essential criminality characteristics of adults and minors in last 5 years in Serbia, especially responses of criminal-legal authorities and departments of formal social control are in ou focus. First section of this work is about perceiving modern global strategies of social criminality control and possibilities of its implementation in our country. While analyzing a great number of statistic indicators about the condition of institutional protection of the sentenced and the young opposed to law, we stated that this 'system' is in crisis. What worries is evident increment of prison population which threats
...
to make worthless all efforts and reforming acts in penal policy. While analyzing consequences of penal policy we made an effort to separate those with actual and apparent characters. A particular section of this work is about analyzing a problem of custody and its 'contribution' in a campaign against the most serious forms of crime in Serbia.
Keywords:
Kriminalitet / mladi u sukobu sa zakonom / zavodske sankcije / kaznena politika / formalna socijalna kontrola / Criminality / minors opposed to law / institutional sanctions / penal policy / formal social control
Source:
Zbornik radova - "Istraživanja u specijalnoj pedagogiji/ Research in Special pedagogy ",Beograd / Belgrade,2009, 2009, 287-304
Publisher:
Univerzitet u Beogradu – Fakultet za specijalnu edukaciju i rehabilitaciju/ University of Belgrade – Faculty of Special Education and Rehabilitation