Instrumenti funkcionalne procene i dijagnostičke procedure u tiflologiji
The instruments for functional assessment and diagnostic procedure in typhlology
Authors
Vučinić, Vesna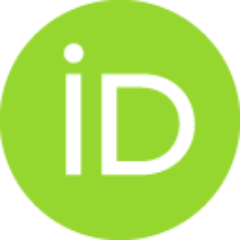 Eškirović, Branka
Anđelković, Marija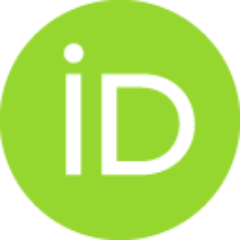 Contributors
Matejić-Đuričić, Zorica
Conference object (Published version)

Abstract
Rehabilitaciono edukativni rad sa decom sa smetnjama i poremećajima u razvoju zasniva se na uvažavanju čitavog niza načela među kojima se posebno ističe načelo poštovanja uzrasnih i individualnih razlika. Izuzetno naglašene razlike među decom sa oštećenjem vida zahtevaju specifična tiflometodička znanja koja treba da idu u susret individualnim karakteristikama, individualizuju zahteve i ne posmatraju dete kao statistički prosek. Interdisciplinarna procena sposobnosti deteta sa oštećenjem vida trasira put ka dobro promišljenom odabiru i korišćenju savremenih sredstva, metoda i oblika rada. Takav pristup praktično podrazumeva pre svega, niz mera i aktivnosti koje treba da omoguće prikupljanje najobjektivnijih podataka o detetu na čitavom kontinuumu karaktersitika. Imajući u vidu brojne odlike po kojima se deca sa oštećenjem vida mogu radikalno razlikovati u radu ćemo ukazati na neke specijalno edukacijske i kliničke dijagnostičke procedure koje omogućavaju donošenje zaključa
...
ka od značaja za uključivanje deteta i porodice u programe rane intervencije, kreiranje individualnih programa, odabir medijuma za učenje, kao i na zahtev za prilagođavanjem različitih sredinskih faktora potrebama deteta kako bi do izaražaja došli njegove snage i spsobnosti.
Rehabilitation and educational work with the children having developmental disorders is based on the respect of a range of principles, among which the principle of taking into account age and individual differences is most emphasized. Very stressed differences among the children with visual impairment require specific typhlomethodical knowledge which should meet individual characteristics, individualize requirements, and do not consider a child as a statistical average. The interdisciplinary evaluation of the abilities of a child with visual impairment traces a way to a well contemplated choice and usage of modern tools, methods and forms of work. Such approach practically implies before all a range of measures and activities that should enable collecting the most objective data on a child at the whole continuum of characteristics. Bearing in mind numerous characteristics according to which visually impaired children may extremely differ, we will point out some special educ
...
ation and clinical diagnostic procedures which enable conclusion-making of importance for the inclusion of a child and family into the early intervention programmes, creating of individual programmes, the choice of learning media; we would also like to point out the needs for the adaptation of various environmental factors to the needs of the child in order for its powers and abilities to be fully expressed.
Keywords:
funkcionalna procena / dijagnostika / oštećenje vida / tiflologija / functional assessment / diagnostics / visual impairment / typhlology
Source:
Zbornik radova - "Istraživanja u specijalnoj edukaciji i rehabilitaciji / Research in Special Education and Rehabilitation",Beograd / Belgrade,2009, 2009, 617-619
Publisher:
Univerzitet u Beogradu – Fakultet za specijalnu edukaciju i rehabilitaciju/ University of Belgrade – Faculty of Special Education and Rehabilitation