Razvoj vizuelne percepcije kod dece oštećenog vida do polaska u školu
The development of visual perception in visually impaired children before they start attending school
Authors
Eškirović, Branka
Vučinić, Vesna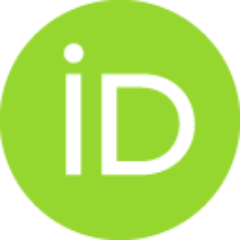 Contributors
Matejić-Đuričić, Zorica
Conference object (Published version)

Abstract
Programirani razvoj vizuelnog opažanja slabovidih osoba, osoba delimičnog ili subnormalnog vida zahteva integrativno praćenje velikog broja fizioloških, psiholoških i konstelacionih činilaca. U ovom radu pokušaćemo da umanjimo nerazumevanje vizuelnih osobenosti i potreba dece oštećenog vida preglednim saopštavanjem za nas posebno interesantnih saznanja u ovoj oblasti. Baziraćemo se na programima procene i razvoja vizuelne efikanosti na ranom i predškolskom uzrastu kao preduslova što ranijeg ovladavanja višim vizuelno-perceptivnim sposobnostima nakon polaska u školu. Veliki broj u ovom radu saopštenih sadržaja programiranog razvoja vizuelnog opažanja imaju opšte mesto i pogodni su za stvaranje vizuelne klime za svu decu.
The programmed development of the perception of visually impaired persons having low vision, partial or subnormal sight, requires the integrated monitoring of a number of physiological, psychological and constellation factors. In this work, we will try to decrease the misunderstanding of visual characteristics and needs of visually impaired children by a clear communication of our knowledge which are particularly of interest for us in this area. Particularly, we will focus on evaluation programmes and visual efficacy development programmes at the early and pre-school ages, enabling the creation of the conditions for earliest possible adoption of higher visual and perceptive abilities after the beginning of school. A number of the contents of programmed development of visual perception that we communicate in this work, have their general place and are appropriate for the creation of visual climate for all the children.
Keywords:
deca oštećenog vida, rani uzrast / predškolski uzrast / slabovidost, delimično viđenje / subnormalni vid / edukacija / vizuelno opažanje / vizuelna fikasnost / visually impaired chipre-school ages / low vision / partial sight / subnormal sight / education / visual perception / visual efficacy
Source:
Zbornik radova - "Istraživanja u specijalnoj edukaciji i rehabilitaciji / Research in Special Education and Rehabilitation",Beograd / Belgrade,2009, 2009, 606-615
Publisher:
Univerzitet u Beogradu – Fakultet za specijalnu edukaciju i rehabilitaciju/ University of Belgrade – Faculty of Special Education and Rehabilitation
Related items
Showing items related by title, author, creator and subject.
Gligorović, Milica; Buha, Nataša; Vučinić, Vesna

(Univerzitet u Nišu, Niš,

2019

)

Vučinić, Vesna; Anđelković, Marija; Jablan, Branka; Žigić, Vesna

(Univerzitet u Beogradu - Fakultet za specijalnu edukaciju i rehabilitaciju, Beograd,

2014

)

Jablan, Branka; Hanak, Nataša; Glumbić, Nenad

(Российская Академия образования, трудовой коллектив редакции,

2011

)