Zapošljavanje osoba sa invaliditetom u preduzećima u otvorenoj privredi
Employment of disabled persons in open market companies
Authors
Odović, Gordana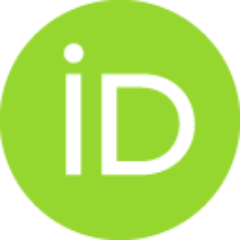 Rapaić, Dragan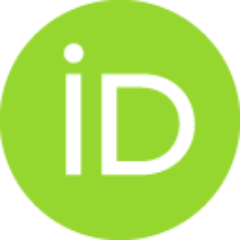 Nedović, Goran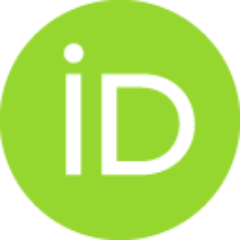 Contributors
Matejić-Đuričić, Zorica
Conference object (Published version)

Abstract
Rad je važan za svakog čoveka, ali za osobe sa invaliditetom ima posebno značenje. Sticanje zarade i mogućnost socijalnih kontakata doprinosi povećanju samopoštovanja. Ipak, mnoge osobe sa invaliditetom koje žele da rade nemaju takvu mogućnost zbog postojanja raznih barijera. Te prepreke mogu biti u direktnoj vezi sa njihovim invaliditetom i u vezi sa njihovim društvenim okruženjem. Zapošljavanje i radni odnos osoba sa invaliditetom u Republici Srbiji uređeni su nizom Zakona. Nadležno Ministarstvo i Nacionalna služba za zapošljavanje stalno rade na izradi novih programa stimulisanja poslodavaca za zapošljavanje osoba sa invaliditetom. Deo istraživanja sprovedenog u okviru projekta "Rehabilitacija i razvoj ljudskih resursa na integrisanom srpsko - mađarskom tržištu rada" obuhvatilo je ispitivanje obima i vrste potreba za osposobljavanjem i zapošljavanjem osoba sa invaliditetom na teritoriji AP Vojvodina sa ciljem jasnog definisanja problema ukupne politike zapošljavanja os
...
oba sa invaliditetom. Rezultati istraživanja su pokazali da većina preduzeća u otvorenoj privredi nije zainteresovana za ovu problematiku. Nedostatak informacija o osobama sa invaliditetom i njihovim radnim sposobnostima profiliše i stavove poslodavca u pogledu njihovog zapošljavanja u formu koja je rezervisana ili otvoreno negativna. Sistematičan rad na informisanju i upoznavanju poslodavaca sa sposobnostima osoba sa invaliditetom kao i stupanje na snagu novog Zakona o profesionalnoj rehabilitaciji i zapošljavanju osoba sa invaliditetom doprineće njihovom lakšem pronalaženju i zadržavanju posla.
Work is important for people but it is special important for disabled persons. Acquirement of earn a livelihood and enjoy social contacts contribute to increase self-esteem. They face obstacles in finding and holding jobs. These obstacles may be directly linked to their disability and related to the their environment. Employment and work of disabled people in Republic of Serbia regulated by variety lows. Proper Ministry and National employment srevice permanent work to make new stimulated programme for employers that increase employment of disabled persons.One part of research in project "Rehabilitation and development of human resources on the integrated Serbian - Hungarian labour market" included vocational training and employment of disabled persons in Vojvodina with specially focus to define whole employment politic of disabled persons. Research resultats showed that majority open market companies are not interest for this problem. Lack of informations about disabled pe
...
rsons and their work abilities make employers attitudes in reserve or negativ form. Metodical information, work abilities presentation and new Act of vocational rehabilitation and employment of disabled persons will contribute to easy employment and job retention.
Keywords:
zapošljavanje / osobe sa invaliditetom / otvorena privreda / employment / disabled persons / open market
Source:
Zbornik radova - "Istraživanja u specijalnoj edukaciji i rehabilitaciji / Research in Special Education and Rehabilitation",Beograd / Belgrade,2009, 2009, 545-556
Publisher:
Univerzitet u Beogradu – Fakultet za specijalnu edukaciju i rehabilitaciju/ University of Belgrade – Faculty of Special Education and Rehabilitation