Fenomen facebook-a među mladima oštećenog sluha
Facebook phenomenon among the hearing impaired youth
Authors
Radovanović, Vesna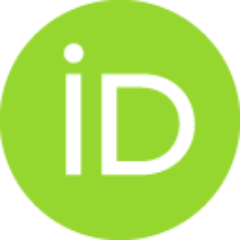 Karić, Jasmina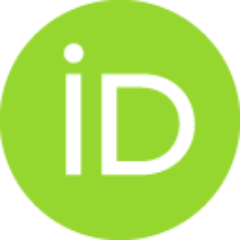 Contributors
Matejić-Đuričić, Zorica
Conference object (Published version)

Abstract
digitalnim društvenim mrežama, fenomenu koji zaokuplja pažnju brojnih sociologa, a zbog zavisnosti koje stvara, i psihologa. Fenomen Facebook-a, jedanog od najpopularnijih sajtova za društveno umrežavanje sve je prisutniji u svetu, i kod nas. Interakcija mladih oštećenog sluha na sajtovima za društveno umrežavanje bila je predmet istraživanja obavljenog na uzorku od 32 ispitanika oštećenog sluha i 90 studenata, budućih specijalnih edukatora i rehabilitatora za gluve i nagluve, korisnika Facebook-a. Rezultati istraživanja pokazuju da mladi oštećenog sluha na sličan način, poput studenata, koriste sadržaje ovog sajta. Na prvom mestu po popularnosti među mladima oštećenog sluha su razmene fotografija, 14 (43,75%), slede čet i online igre, 7 (21,87%), i dešavanja, 4 (12,5%). Među studentima najpopularniji je čet, 52 (57,78%), slede onlajn igre 27 (28,89%), na trećem mestu su dešavanja i razmena fotografija, 12 (12,22%). Mladi oštećenog sluha ne poklanjaju dovoljno pažnje priva
...
tosti ličnih podataka, 23 (71,87%), taj procenat nije zadovoljavajući ni kod studenata, 57 (63,3%). Manje neprijatnosti na Facebook-u doživelo je 3 (9,37%) gluvih i nagluvih i 8 (8,89%) studenata. Najveća, a ujedno i zabrinjavajuća razlika odnosi se na broj prijatelja na društvenoj mreži kojih je kod mladih oštećenog sluha manje i većinom su to gluvi i nagluvi prijatelji. Stvarne društvene grupe reflektuju se i na virtuelne, a Internet, bez obzira na potencijal, još uvek je sredstvo društvene ekskluzije osoba sa invaliditetom.
Since the Internet appeared discussions on social networks sites or more precisaly, digital social networks have become most common. A large number of sociologists have started to focus on this phenomena as well as psyhologists for the special sort of addiction Internet make. Facebook, one of the most popular social network sites has become an inevitable part of everyday life all over the world including our country. The research on interaction of deaf and hard of hearing people on the social network sites, has been done on the sample of 32 hearing impaired persons and 90 students, future special educators and rehabilitators for deaf and hard hearing, Facebook users. According to the results of the research, the deaf and hard of hearining young people, comparing with the students, use this site in a similar way. The most popular, amongst the hearing impaired young people, is 'send and share photos', 14 (43,75%), after that chat and online games, 7 (21,81%), and finally notif
...
ications, 4 (12,5%). Amongst the students, the most popular is chat, 52 (57,78%), online games, 27 (28,89%), notifications an send and share photos are on the third place, 12 (12,22%). The hearing impaired young people are careless about privacy of their personal dates, 23 (71,87%), that percentage is not satisfactory amongst the studenth, neither 57 (63,3%). Less inconveniences experienced on Facebook 3 (9,37%) of deaf and hard hearinf persons, and 8 (8,89%) of students.The most significant and worrying difference refers to the number of the friends on the social network. There are less friends amongst the young deaf and hard hearing people, and besides there are mostly deaf and hard hearing persons, too.The real social groups have reflections on the virtual ones, and Internet, in spite of its potencial, is still used as a way of social exclusion of the people with disabilities.
Keywords:
mladi oštećenog sluha / studenti / sajtovi za društveno umrežavanje / Facebook / mladi oštećenog sluha / studenti / sajtovi za društveno umrežavanje / Facebook
Source:
Zbornik radova - "Istraživanja u specijalnoj edukaciji i rehabilitaciji / Research in Special Education and Rehabilitation",Beograd / Belgrade,2009, 2009, 401-413
Publisher:
Univerzitet u Beogradu – Fakultet za specijalnu edukaciju i rehabilitaciju/ University of Belgrade – Faculty of Special Education and Rehabilitation