Karakteristike minimalnih oštećenja sluha kod dece
Characteristics of minor hearing loss in children
Authors
Đoković, Sanja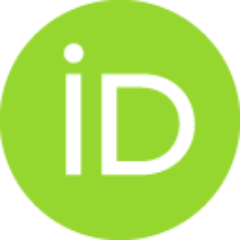 Ostojić, Sanja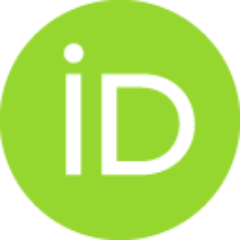 Contributors
Matejić-Đuričić, Zorica
Conference object (Published version)

Abstract
Vrednosti urednog sluh se kreću od 0 do 15 dB na kompletnom frekventnom opsegu sa normalnom funkcijom srednjeg uva. Sve druge vrednosti praga sluha koje prelaze 15 dB mogu biti rizik za razvoj govora i jezika ili za savladavanje akademskih veština. Minimalna oštećenja sluha (MOS) kao termin još uvek nije standardizovan u stručnoj javnosti ali zbog visoke prevalence poslednjih godina intezivno se istražuje ova pojava. Bess, Dodd- Murphy i Parker (1998) smatraju da su minimalna oštećenja sluha: lako bilateralno oštećenja sluha sa pragom između 20 i 40 dB (LBOS), zatim gubitak sluha za visoke frevencije sa pragom većim od 20 dB za dve ili više frekvencij (VFOS) i unilateralno oštećenje sluha sa pragom većim od 25 dB za dve ili više frekvencija na jednom uvu a urednog sluha na drugom (UOS). Minimalna oštećenja sluha se mogu manifestovati kao trenutni i povremeni gubitak slušne osetljivosti ili kao trajni što uslovljava da li će se ova pojava definisati kao smetnja ili poremeća
...
j. Ova vrsta slušne patologije je veoma česta naročito kod mlađe populacije dece predškolskog i školskog uzrasta. Istraživanja pokazuju da 8 miliona dece u SAD imaju neki stepen oštećenja sluha. Prevalenca svih oblika minimalnih oštećenja sluha (LBOS, VFOS i UOS) na školskom uzrastu u SAD iznosi 5,4% (Bess, 1998). U većini zemalja nije poznata prevalenca i incidenca ovih poremećaja zbog nesistematskog pregleda i praćenja dece na predškolskom i mlađem školskom uzrastu, zatim zbog različitih skrining kriterijuma i definicija MOS-a i intezivnog porasta ovog poremećaja. Većina dece sa MOS budu identifikovana sa 5 ili 6 godina ili čak kasnije kada krenu u školu. Teškoće koje se javljaju kod dece sa MOS su mnogobrojne i uglavnom su povezane sa lošom komunikacijom, niskom jezičkom kompetencijom i teškoćama u učenju. Interesantno je da 37% dece sa MOS ponavljaju jedan razred u školi što je deset puta češće nego u populaciji dece sa urednim sluhom.
Levels of normal hearing include values from 0 to 15 dB of the complete frequency range with normal function of the middle ear. All other threshold values exceeding 15 dB present a risk for development of speech and language or acquisition of academic skills. Minimal hearing loss (MHL) is still not standardised as a term in this research field, although it is being intensely studied, due to high prevalence during the last few years. Bess, Dodd-Murphy and Parker (1998) have defined minimal hearing loss as mild bilateral hearing impairments with the range being from 20 to 40 dB (MBHL), loss of hearing of high frequencies with thresholds higher than 20 dB for two or more frequencies (HFHL) and unilateral hearing loss with the threshold higher than 25 dB for two or more frequencies in one ear, and normal hearing of the other ear (UHL). Minimal hearing loss can be an instantaneous, temporary or permanent loss of hearing which then defines it as an impediment or disorder. This ty
...
pe of hearing pathology is especially frequent in the population of preschool and school children. Research shows that 8 million children in the U.S. have some level of hearing impairment.Prevalence of all types of minimal hearing losses (MBHL, HFHL and UHL) for school children in the U.S. is 5,4% (Bess, 1998). Prevalence and incidence in most other countries is not known due to non-systematic monitoring and follow-up research of preschool and school children, different screening criteria and definitions of MHL, as well as high increase of this disorder. Most of the children with MHL are identified at ages of 5 and 6, or even later, when they enroll in schools. The difficulties MHL children face are numerous and include mostly poor communication, low language skills and learning difficulties. A fact of interest is that 37% of children with MHL repeat a grade in school which is ten times higher than for the population of children with normal hearing.
Keywords:
minimalno oštećenje sluha / unilateralno oštećenje sluha / prevalenca / teškoće u učenju / deca predškolskog i školskog uzrasta / minimal hearing loss / unilateral hearing loss / prevalence / learning difficulties / preschool and school children
Source:
Zbornik radova - "Istraživanja u specijalnoj edukaciji i rehabilitaciji / Research in Special Education and Rehabilitation",Beograd / Belgrade,2009, 2009, 375-387
Publisher:
Univerzitet u Beogradu – Fakultet za specijalnu edukaciju i rehabilitaciju/ University of Belgrade – Faculty of Special Education and Rehabilitation