Odnos osoba sa intelektualnom ometenošću prema identitetu intelektualne ometenosti i moguća uloga stručnjaka u njegovom održanju
Attitude of people with intellectual disabilities towards the identity of intellectual disability and possible role of experts in its maintaining
Authors
Milačić-Vidojević, Ivona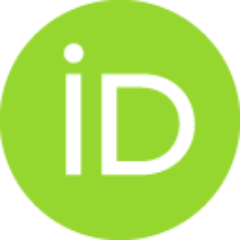 Hanak, Nataša
Dragojević, Nada
Contributors
Matejić-Đuričić, Zorica
Conference object (Published version)

Abstract
Cilj: ovaj rad istražuje odnos koji osobe sa intelektualnom ometenošću (IO) imaju prema identitetu intelektualne ometenosti i ulogu stručnjaka u prihvatanju i održavanju njihovog identiteta. Metod: Istraživanjem je obuhvaćeno trideset šest ispitanika (korisnika ustanova za brigu o IO), na gornjoj granici umerene intelektualne ometenosti, 19 muškog i 17 ženskog pola, uzrasta 12-36 godina, sa dobrim veštinama komunikacije. Podaci su prikupljeni putem strukturisanog intervjua. Stavovi stručnjaka o prihvatanju identiteta intelektualne ometenosti kod osoba sa IO i otvorenoj komunikaciji na temu identiteta ometenosti procenjeni su pomoću Upitnika o identitetu intelektualne ometenosti. Uzorak stručnjaka čini trideset troje zaposlenih u dnevnim boravcima za odrasle osobe sa IO. Rezultati: rezultati ukazuju da su osobe sa IO svesne stigme povezane sa identitetom IO i ne osećaju se prijatno u razgovoru koji aludira na ovaj identitet. Da bi izašli na kraj s osećanjima koje izaziva st
...
igma, osobe sa IO koriste dva mehanizma: i) sebe prikazuju što sličnijim osobama tipičnog razvoja ili ii) sebe porede u pozitivnom smislu u odnosu na manje sposobne ispitanike koji se nalaze u ustanovi. Nađeno je takođe da su psiholozi i specijalni edukatori, u odnosu na grupu negovatelja, medicinskih sestara i terapeuta, verovatno spremniji da otvoreno pristupe temi ometenosti, da je manje izbegavaju u razgovoru i da pokazuju manju sklonost da svoju nelagodnost projektuju na klijente. Zaključak: Trebalo bi da se pažljivo razmotri kako se stručnjaci i članovi porodice odnose prema pitanju identiteta ometenosti i načinu da se intelektualno ometenoj osobi pruži mogućnost da lakše razreši konflikt identiteta.
their identity of intellectually disabled persons and the role of professionals in accepting and maintaining of that identity. Methods: structured interview was used to obtain data from service users (36 users on upper level of moderate intellectual disability and with good communication skills, 12-36 years old, 19 males and 17 females). Attitudes of professionals towards accepting of identity of intellectual disability in persons with intellectual disability and towards open communication concerning that identity were assessed with Learning Disability Service Questionnaire. The sample consisted of 33 professionals working in daily centers for intellectually disabled persons. Results: the results indicated that intellectually disabled individuals were aware of the stigma connected with the identity of intellectual disability and were feeling discomfort whenever the issue of the identity of intellectual disability had been brought up during conversation. They have two ways o
...
f managing the stigma: i) describing themselves as similar to people without intellectual disabilities or ii) stating their difference to more intellectually disabled individuals. It was also found that psychologists and special educators, compared to nurses and therapists, are possibly more apt to openly approach the issue of disability, show less degree of avoidance of the issue in conversation and are less ready to project own discomfort to clients. Conclusions: there is a need for careful consideration of the ways in which issue of this identity is met by service-providers and by family members, as well as the ways in which disabled persons are encouraged to resolve the conflict of identity.
Keywords:
intelektualna ometenost / identitet intelektualne ometenosti / stigma / intellectual disability / identity of intellectual disability / stigma
Source:
Zbornik radova - "Istraživanja u specijalnoj edukaciji i rehabilitaciji / Research in Special Education and Rehabilitation",Beograd / Belgrade,2009, 2009, 129-143
Publisher:
Univerzitet u Beogradu – Fakultet za specijalnu edukaciju i rehabilitaciju/ University of Belgrade – Faculty of Special Education and Rehabilitation