Smetnje u učenju: teorije i novi dokazi
Learning difficulties: theories and new evidences
Authors
Golubović, Slavica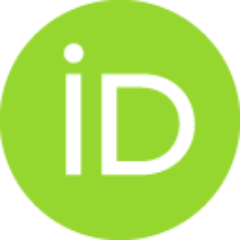 Contributors
Matejić-Đuričić, Zorica
Conference object (Published version)

Abstract
Smetnje u učenju podrazumevaju deficite kognitivne obrade a zbog heterogenosti koja je određena njihovom fenomenologijom, eksplicitno se dele na verbalne (disleksija, disgrafija, diskalkulija) i neverbalne smetnje učenja (sindrom NSU, hiperfokusiranost pažnje, neke dispraksije ili vizuoprostorni deficiti), dok implicitno obuhvataju i neke bihevioralne poremećaje (kao što su pervazivni poremećaji-autizam, poremećaji ponašanja ili hiperkinetski sindrom). Ovaj termin ponekad se koristi i kao oznaka za granične intelektualne sposobnosti bez disharmoničnog razvoja. Specifične smetnje u učenju, specifični su poremećaji i po tome što su parcijalni utoliko da dete i dalje poseduje visok opšti razvojni kapacitet i dovoljno potencijala za tipičan psihosocijalni rast, ne isključujući čak i natprosečne intelektualne sposobnosti, iako se "izolovanost" smetnji može razlikovati od poremećaja do poremećaja i od deteta do deteta u okviru iste kliničke slike. Specifične smetnje trajno utiču
...
na tok sazrevanja i formiranje ličnosti, pa su ova deca biološki vulnerabilnija za psihološke i neuropsihijatrijske poremećaje. Zbog ne razumevanja roditelja i sredine u kojoj dete živi, u smislu lenjosti i neposlušnosti, potsmeha ili odbacivanja od strane vršnjaka, 40-80% ove dece ima znake afektivnog poremećaja/poremećaja raspoloženja. Neurorazvojni poremećaji /neurokognitivne smetnje, označavaju sve oblike smetnji mentalnog i behvioralnog sazrevanja koje rezultiraju iz strukturnog (makar i diskretnog) cerebralnog oštećenja. Podrazumevaju i pretpostavljenu a ne samo verifikovanu ozledu i ne isključuje tipične psihijatrijske poremećaje, ni poremećaje emocija. ADHD je neurološki, bihevioralni i kognitivni poremećaj. Simptomi nepažnje, hiperaktivnosti i impulsivnost su glavne bihevioralne karakteristike ADHD inkorporirane u dijagnostički sistem sa procenjenom prevalencom od 3% do 5% u školske dece.
Learning disability consider deficits of cognitive processing, and because of heterogenity which is defined by their phenomenology, explicitely is divided on verbal (dysphasy, dyslexia, dysgraphy, dyscalculia), and nonverbal learning disabilities (syndrom NSU, hyper-focused attention, some of dyspraxia or visuospacial deficits), while implicitely involve some bihevioral disorders, also (like pervasive disorders-autism, disorders of bihevior and hypercinetical syndorma). Specific learning disabilities are specific disorders because of partiality, so child still have high general developmental capacity and enough potential for typical psycho-social development, and also there are some of them with extremely high IQ, although "isolation" of disabilities can be different from one disorder to another, and from chid to child. Specific disabilities permanently influence on progress in maturation and forming personality, so those children are biologicaly more vulnerable for psycholo
...
gical and neuropsychiatrical disorders. Because of nonunderstanding of parent and environment in which child lives, in terms of laziness and naughtiness, irony and rejection of children of same age, 40-80% of those children have signs of affective disorders/disorders of moode. Neurodivelopmental disorders/neurocognitive disabilities, signifie all forms of mental and bihevioral development disabilities which result from structural (even discrete) cerebral demage. It is considered also assumed, and not only veryfied, injury and typical psychiatrical desorders and emotional disorders also, are not excluded. ADHD is a neurobiologically-based developmental disability estimated to affect between 3-5 percent of the school age population.
Keywords:
smetnje / verbalne / neverbalne / učenje / ADHD / cerebelum / disabilities / verbal / nonverbal / learning / ADHD / cerebellum
Source:
Zbornik radova - "Istraživanja u specijalnoj edukaciji i rehabilitaciji / Research in Special Education and Rehabilitation",Beograd / Belgrade,2009, 2009, 89-104
Publisher:
Univerzitet u Beogradu – Fakultet za specijalnu edukaciju i rehabilitaciju/ University of Belgrade – Faculty of Special Education and Rehabilitation