Akustička analiza glasa kod organskih i funkcionalnih disfonija
Acoustic analysis with organic and functional dysphonia
Authors
Petrović-Lazić, Mirjana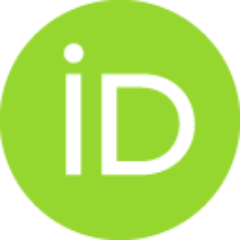 Vuković, Mile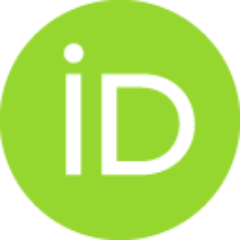 Dobrota-Davidović, Nada
Contributors
Matejić-Đuričić, Zorica
Conference object (Published version)

Abstract
Cilj istraživanja je bio da se pomoću specifičnih varijabli ispita akustički model disfoničnog glasa organske etiologije i uporedi sa vrednostima disfoničnog glasa funkcionalne etiologije. U istraživanju su učestvovala 72 pacijenta sa disfonijom organskog porekla (izrasline na glasnicama) i 72 pacijenta sa funkcionalnom disfonijom (psihogena disfonija). Za analizu i obradu podataka je korišćena kompjuterizovana laboratorija za glas model 4300 «Kay Elemetrics» korporacije. Ispitanici su fonirali kontinuirano vokal /a/ u trajanju od tri sekunde. Obrađeni su parametri kratkotrajnih i dugotrajnih poremećaja frekvencije i kratkotrajnih i dugotrajnih poremećaja amplitude. Istraživanje je pokazalo da su se analizirani parametri kod ispitivanih grupa veoma razlikovali. Razlika u analiziranim parametrima je bila visoko statistički značajna (p< 0,01).
There are more ways to test the effects of voice quallity on patients with voice disorders. The most efficient way is to use the computer voice analysis. The aim of the research was to make detailed analysis of acoustic structure of the vowel A of patients with organic and functional dysphonia in order to obtain objective verification of difference between them. In this research we tested 72 patients with organic dysphonia and 72 patients with functional dysphonia of average age 46,55. It was analysed 7 acoustic parameters (JITA JITT RAP PPQ VFO SHDB SHIM). This line of parameters enables a multi-dimensional estimation of voice quality. The use of comparative and analytical statistic method show's a big difference in acoustic variations between of patients with organic and functional dysphonia results of all parameters are high statistically important. There is a high statistically important acoustic variation between male and female voice. Three parameters had results of
...
statistical importance.
Keywords:
glas / akustička analiza glasa / poremećaji glasa / voice / acoustic voice analysis / voice disorders
Source:
Zbornik radova - "Istraživanja u specijalnoj edukaciji i rehabilitaciji / Research in Special Education and Rehabilitation",Beograd / Belgrade,2009, 2009, 31-39
Publisher:
Univerzitet u Beogradu – Fakultet za specijalnu edukaciju i rehabilitaciju/ University of Belgrade – Faculty of Special Education and Rehabilitation