Neurolingvistička analiza aleksije
Neurolingusitic analysis of alexia
Authors
Vuković, Mile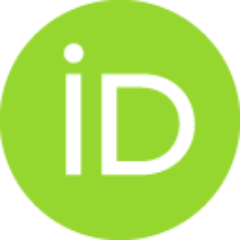 Petrović-Lazić, Mirjana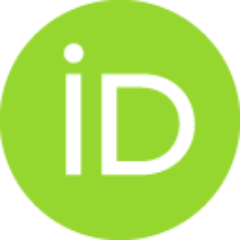 Dobrota-Davidović, Nada
Contributors
Matejić-Đuričić, Zorica
Conference object (Published version)

Abstract
U radu je prikazana neurolingvistička analiza aleksije. Uzorak se sastojao od 40 ispitanika sa afazijom vaskularne etiologije kod kojih je pomoću Bostonskog dijagnostičkog testa za afazije (BDAE) odrđen tip afazičkog sindroma. Kod svih ispitinika je kompjuterizovanom tomografijom ili magnetnom rezonancom verifikovano žarišno oštećenje mozga u levoj hemisferi. Procena sposobnosti čitanja izvršena je subtestom čitanja BDAE i Testom čitanja reči. Rezultati su pokazali da se aleksija javlja kod svih tipova afazičkih sindroma. Poremećaji čitanja su izraženiji kod fluentnih u odnosu na nefluentne tipove afazičkih sindroma. Takođe je pokazano da se literalna aleksija i morfološke paraleksije uglavnom ispoljavaju kod nefluentnih afazija, dok su verbalna aleksija i semantičke paraleksije tipične za fluentne oblike afazija. Iz toga bi se mogao izvesti zaključak da se obrazac poremećaja čitanja kod lezije anteriornih oblasti mozga razlikuje od poremećaja koji nastaju kao posledica le
...
zije posteriornih oblasti. Osim toga, priroda poremećaja čitanja kod ispitivanih grupa afazičnih bolesnika pokazuje da u procesu čitanja učestvuju i anterirone i posteriorne oblasti korteksa.
Neurolinguistic analysis of alexia is presented in this paper. The Sample consisted of 40 aphasic patients of vascular etiology. The diagnosis of aphasia was done according Boston Diagnostic Aphasia Examination (BDAE). Focal brain lesion was determined by CT and MRI. In the assessment of reading ability subtest of reading from BDAE and Test for reading of words were used. The obtained results have shown that alexia appeared in all types of aphasic syndromes. Reading disorders are prominent in fluent aphasias comparing to non-fluent types of aphasia. It has shown that literal alexia and morphological paralexia are appeared in non-fluent aphasias, while, verbal alexia and semantic paralexia are typical for fluent forms of aphasias. It could be say that pattern of reading errors caused by lesions of anterior parts of the brain are different from reading disorders which is manifested in lesion of posterior parts of the brain. In addition, nature of reading disorders in tested g
...
roup of aphasic patients suggest that both, anterior and posterior parts of the brain have function in reading.
Keywords:
aleksija / nefluentna afazija / fluentna afazija / anteriorne oblasti mozga / posteriorne oblasti mozga / alexia / non-fluent aphasia / fluent aphasia / anterior brain area / posterior brain area
Source:
Zbornik radova - "Istraživanja u specijalnoj edukaciji i rehabilitaciji / Research in Special Education and Rehabilitation",Beograd / Belgrade,2009, 2009, 23-30
Publisher:
Univerzitet u Beogradu – Fakultet za specijalnu edukaciju i rehabilitaciju/ University of Belgrade – Faculty of Special Education and Rehabilitation