Unakrsna validacija skale amoralnosti i skala crne trijade
Cross-validation of amorality scale and dark triad scales
Authors
Teovanović, Predrag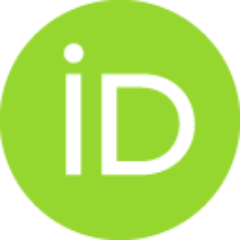 Korać, Hana
Knežević, Goran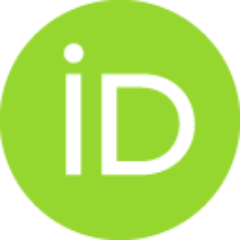 Contributors
Kovačević, Jasmina
Vučinić, Vesna
Conference object (Published version)

Abstract
U nastojanju da istraže strukturu psihopatije i razviju instrumente koji bi bili upotrebljivi u kliničkom i istraživačkom kontekstu, referentni autori su produkovali značajan broj ček-lista, dijagnostičkih kriterijuma i upitnika. Naše istraživanje je imalo za cilj da unakrsno validira dve savremene operacionalizacije unutrašnjih dispozicija antisocijalnog ponašanja. Paulus i Vilijams (2002) smatraju da se "crna trijada" ličnosti može opisati putem tri povezana, ali nezavisna konstrukta: makijavelizma (merenog putem MACH-IV skale), psihopatije (SRP) i narcisizma (NPI). Ekstremni skorovi na pomenutim instrumentima, tvrde autori, odlikuju socijalno malevolentnu ličnost. Sa druge strane, skala amoralnosti Kneževića i Radovića (1998) mapira dispozicije koje se nalaze u osnovi amoralnog ponašanja. Konstrukt amorala je strukturalno prikazan putem devet dimenzija, koje se grupišu oko tri faktora drugog reda. Bliskost dve operacionalizacije najpre je proveravana pomoću Pirsonovih
...
koeficijenata linearne korelacije. Nalazi svedoče o povezanosti (1) makijavelizma sa (MACH-IV) sa dimenzijama resentimana (r=.44, p<.01), destruktivnosti (r=.40, p<.01) i sadizma (r=.30, p<.01); (2) narcisizma (NPI) sa resentimanom (r=.47, p<.01) i makijavelizmom (r=.42, p<.01); (3) psihopatije sa resentimanom, niskom kontrolom i destruktivnošću (.39, .38., .35, datim redosledom; p<.01). Rezultati kanoničke korelacione analize sugerišu da "crna trijada" ne uključuje one apsekte dispozicija za amoralno ponašanje koji se odnose na agresivnost iz brutalnosti, a koji su predstavljeni u modelu amorala. Drugim rečima, čini se da je Kneževićev model komprehenzivniji, odnosno da obuhvata širi raspon ličnosnih dispozicija za devijantna ponašanja.
In an effort to explore the structure of psychopathy and to develop instruments which could be applied in both clinical and scientific context, a significant number of check-lists, diagnostic criterias and questionnaires have been developed by relevant authors (Hare, 1985, 1991, 1997, 2003; Edens et al., 2006; Coid & Yang, 2008). The aim of this research was to cross-validate two contemporary operationalizations of internal dispositions of antisocial behavior. Paulhus and Williams (2002) assumed that the "dark triad" of personality can be described through three combined, but independent constructs: Machiavellianism (measured by MACH-IV scale), Psychopathy (SRP) and Narcissism (NPI). Extreme scores on above mentioned instruments characterize a socially malevolent personality. In addition, a scale of amorality (Knezevic and Radovic, 2003), maps dispositions which are in the core of amoral behavior. The construct of amorality is structurally presented through nine dimensions
...
which are grouped around three second order factors. The overlapping of the two operationalizations is firstly checked by Pearson product-moment correlation coefficients. Results suggest connection of: (1) Machiavellianism (MACH-IV) with dimensions of resentment (r=.44, p<.01), destructiveness (r=.40, p<.01) and sadism (r=.30, p<.01); (2) narcissism (NPI) with resentment (r=.47, p<.01) and machiavellianism (r=.42, p<.01); (3) psychopathy with resentment, low control and destructiveness (.39, .38., .35, respectively; p<.01). Results of canonic correlation and multiple regression analyses suggest that "dark triad" does not include those aspects of dispositions for amoral behavior which regard aggression driven from brutality and which is proposed in the model of amorality. In the other words, Knezevic's model is more comprehensive in the matter that it involves a wider range of personality dispositions for deviant behavior.
Keywords:
amoralnost / antisocijalno ponašanje / crna trijada / psihopatija / unakrsna validacija / amorality / antisocial behavior / dark triad / psychopathy / crossvalidation
Source:
Zbornik radova - " Smetnje i poremećaji: fenomenologija, prevencija i tretman deo II / Disabilities and Disorders: Phenomenology, Prevention and Treatment Part I I ",Beograd / Belgrade 2010, 2010, 589-604
Publisher:
Univerzitet u Beogradu – Fakultet za specijalnu edukaciju i rehabilitaciju/ University of Belgrade – Faculty of Special Education and Rehabilitation