Zastupanje maloletnih prestupnika u sistemu socijalne zaštite
Advocacy of juvenile delinquents in social care
Authors
Brkić, Miroslav
Jugović, Aleksandar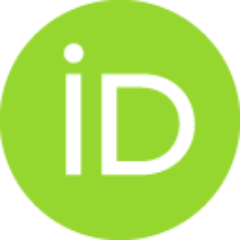 Contributors
Kovačević, Jasmina
Vučinić, Vesna
Conference object (Published version)

Abstract
Ideje o zastupanju socijalno isključenih, marginalizovanih i svih kojima je potrebna organizovana društvena podrška u zadovoljavanju potreba, datiraju godinama pre nastanka institucionalizovanog sistema socijalne zaštite. Danas je zastupanje korisnika etička obaveza profesionalaca u sistemu socijalne zaštite. Izdvajaju se dva osnovna tipa: zastupanje slučaja i zastupanje grupa. Zaštita interesa pojedinaca i obezbeđivanje adekvatnih usluga cilj je prvog tipa zastupanja. Izazivanje sistemskih promena na nivou normativnih akata, kako bi se položaj određenih društvenih grupa učinio povoljnijim, svrha je drugog tipa zastupanja. Centri za socijalni rad, kao nosioci sistema socijalne zaštite u Srbiji, imaju posebne uloge u zaštiti i integraciji maloletnih prestupnika. Zastupanje maloletnih prestupnika u sistemu socijalne zaštite sadržanao je u svim fazama krivičnog postupka, od pripreme do izricanja i primene vaspitne mere. U svim preduzetim radnjama, zadatak i etička obaveza str
...
učnjaka u sistemu socijalne zaštite je da štite najbolji interes maloletnika sa stanovišta identifikovanih potencijala i ograničenja na nivou pojedinca, grupe i zajednice. Istovremeno, njihova obaveza je da se zalažu za donošenje i primenu domaćih i međunarodnih normativnih akata, kako bi se stvorili povoljniji uslovi za integraciju mladih u sukobu sa zakonom.
The ideas of advocacy, social exclusion, marginalisation and all people who need organized social supporting in fulfilling needs, have dated back many years before the constitution of legal social care system. User's advocacy is an ethical obligation of the professional in social work today. Two basic type of advocacy are separated: case advocacy and group or class advocacy. The protection of the best client's interests and providing most adequate services are aims of first type. Causing systematic changes on the legal level and improving the living states of particularly groups are purposes of the second type of advocacy. Centers for social work, as main services in social care system in Serbia, have many important roles in the protection and integration juvenile delinquents. Advocacy for juvenile delinquents in social care is contained in all phases of criminal proceedings, from preparation to pronouncement and realization jurisdiction measures. Tasks and ethical obligati
...
ons of professional in social care system, in all realized activities, are to protect the best interest of juvenile in relation with assess of resources and gaps at the individual, groups and community level. Simultaneously, their obligation is pleading for bringing and applying domestic and international laws, which should create adequate conditions for integration juveniles in conflict with law in community.
Keywords:
zastupanje u socijalnoj zaštiti / socijalni rad / zastupanje slučaja / zastupanje grupa / maloletničko prestupništvo / advocacy in social care / case advocacy / group advocacy / juvenile delinquents / best interest of juvenile delinquents
Source:
Zbornik radova - " Smetnje i poremećaji: fenomenologija, prevencija i tretman deo II / Disabilities and Disorders: Phenomenology, Prevention and Treatment Part I I ",Beograd / Belgrade 2010, 2010, 517-527
Publisher:
Univerzitet u Beogradu – Fakultet za specijalnu edukaciju i rehabilitaciju/ University of Belgrade – Faculty of Special Education and Rehabilitation