Procena školske klime kao pretpostavka uspešnog planiranja prevencije poremećaja ponašanja
The assessment of school climate as a prerequisite for successful planning of behavioral disorders prevention
Authors
Đurić, Slađana
Popović-Ćitić, Branislava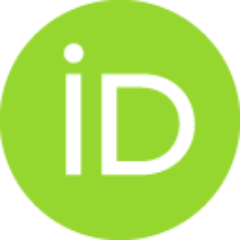 Contributors
Kovačević, Jasmina
Vučinić, Vesna
Conference object (Published version)

Abstract
Planiranje prevencije poremećaja ponašanja, kao proces projektovanja celokupnog preventivnog delovanja na određenom području u određenom vremenskom periodu, odvija se kroz sukcesivnu realizaciju faza procene karakteristika zajednice, planiranja, primene i evaluacije preventivnih programa. Jedna od bazičnih pretpostavki efektivnog planiranja prevencije u uslovima školske sredine ogleda se u postojanju kvalitetne školske klime koja je pozitivno podsticajna i prikladna za poboljšanje kvaliteta obrazovno- vaspitnog rada, kreiranje obuhvatnog sistema preventivnog delovanja i izgradnju bezbednog školskog ambijenta. Pitanje uvažavanja značaja procene i unapređivanja školske klime, inicirano sredinom prošlog veka, danas je jedno od nezaobilaznih u razmatranju faktora efektivnosti planiranja prevencije poremećaja ponašanja. Svaka škola uspostavlja parametre prihvatljivog ponašanja svih aktera i utvrđuje indivudualnu i institucionalnu odgovornost za uspešan rad i bezbednost škole.
...
Školska klima se tako uspostavlja kao relativno trajan karakter škole koji utiče na akcije svih aktera uključenih u školski sistem i predstavlja njihovu kolektivnu percepciju situacije u školi. Pozitivna školska klima ne samo da ima značajnu ulogu u kreiranju zdrave školske atmosfere značajne za postignuće učenika i celokupnog školskog osoblja, nego se jasno, sudeći prema istraživačkim potvrdama, dovodi u vezu sa redukovanjem različitih vidova poremećaja ponašanja učenika. U skladu sa tim, u radu su analizirani osnovni elementi školske klime kroz ukazivanje na trodimenzionalnost konstrukta (fizička, socijalna i akademska dimenzija), objašnjeni različiti modeli procene školske klime i izvedene preporuke za unapređenje školske klime u svim fazama planiranja prevencije poremećaja ponašanja u školi.
The planning of behavioral disorders prevention, as the process of designing the whole preventive action in a certain domain in a definite time period, takes place through successive realization of several stages of community characteristics assessment, planning, implementation and evaluation of prevention programs. One of the basic prerequisites of effective prevention planning in school settings lies in the existence of a favorable school atmosphere that is affirmatively stimulative and convenient for improving the quality of educational activities, creating a comprehensive system of prevention and building a safe school ambiennce. Recognition of the importance of assessment and improvement of school climate, initiated in the middle of the past century, is one among inevitable questions in discussing the factors of planning effective behavioral disorders prevention. Each school sets parameters of acceptable behavior for all participants and establishes individual and inst
...
itutional responsibility for successful work and school security. A school climate is thus established as a relatively permanent school character, which affects the actions of all subjects involved in school system and represents their collective perception of the social situation in school. Positive school climate not only plays a significant role in creating healthy school atmosphere, important for performance of students and the whole school staff, but it has clearly to do, judging by research confirmations, with the reduction in various aspects of behavioral disorders. Accordingly, in this paper the basic elements of school climate are analysed by pointing out the multidimensionality of that construct (physical, social and academic dimension). A review of the main models for school climate assessment are then presented and, finally, several recommendations for school climate improvement at all the stages of behavioral disorders prevention planning in school settings are discussed.
Keywords:
školska klima / poremećaji ponašanja / prevencija / procena / planiranje / school climate / prevention planning / behavioral disorders
Source:
Zbornik radova - " Smetnje i poremećaji: fenomenologija, prevencija i tretman deo II / Disabilities and Disorders: Phenomenology, Prevention and Treatment Part I I ",Beograd / Belgrade 2010, 2010, 499-515
Publisher:
Univerzitet u Beogradu – Fakultet za specijalnu edukaciju i rehabilitaciju/ University of Belgrade – Faculty of Special Education and Rehabilitation