Program prevencije problema u ponašanju učenika: rezultati polugodišnje evaluacije
Problem behavior prevention program: results of a half-year evaluation
Authors
Popović-Ćitić, Branislava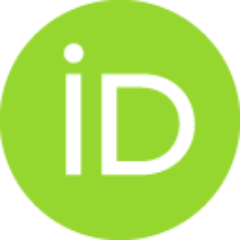 Contributors
Kovačević, Jasmina
Vučinić, Vesna
Conference object (Published version)

Abstract
Program prevencije problema u ponašanju učenika je školski preventivni program koji se zasniva na primeni specijalno-pedagoških metoda i tehnika rada u skladu sa savremenim principima efektivne prevencije, kroz zajednički rad stručnih saradnika škola, studenata i nastavnika Fakulteta za specijalnu edukaciju i rehabilitaciju. Inicijalno je primenjen školske 2007/08 godine u osam beogradskih osnovnih škola, da bi se, unapređivanjem programskih aktivnosti i širenjem mreže zainteresovanih škola, Program aktuelno sprovodio u 24 osnovne škole sa teritorije grada Beograda, uz aktivno učešće 96 obučenih studenata Odeljenja za prevenciju i tretman poremećaja ponašanja. Osmišljen je kao jednogodišnji program univerzalnog nivoa preventivnog delovanja sa opštim ciljem stvaranja uslova za pozitivan razvoj dece i omladine kroz unapređivanje kvaliteta prakse prevencije problema u ponašanju učenika u školi i primenu preventivnih strategija informisanja i edukacije. Program se tokom škols
...
ke godine, jednom nedeljno, kontinuirano primenjuje na nivou odeljenja na osnovu posebno kreiranog edukativnog kurikuluma koji sadržajno pokriva sedam tematskih celina (vršnjačko nasilje, elektronsko nasilje, uticaj televizije i interneta na razvoj i ponašanje, upotreba alkohola i droga, pritisak vršnjaka, diskriminacija). Jedinice kurikuluma obrađuju se kroz interaktivne oblike rada (tematska predavanja, učesničke fokus grupe i radionice) kojima se teži unapređenju nivoa znanja i obaveštenosti učenika o karakteristikama, razvoju i načinima prevencije različitih problema, kao i razvijanju i jačanju niza socijalnih veština. U radu će, pored deskripcije strukture, sadržaja i načina primene Programa, biti prikazan deo rezultata polugodišnje evaluacije, zasnovane na jednostavnom dizajnu individualnih procena svih učesnika Programa (realizatora, učenika i stručnih saradnika) i izvedene praktične implikacije za modifikaciju i unapređenje programskih aktivnosti.
The Problem Behavior Prevention Program is a school-based prevention program based on the implementation of special-pedagogical working methods and techniques according to the contemporary principles of effective prevention, through joint activities of school counselors, students and teachers of the Faculty for Special Education and Rehabilitation. The program has been designed as an universal one-year prevention program with a general focus of creating the conditions for a positive youth development through improving the practice quality of behavioral problem prevention in school and the implementation of information dissemination and education prevention strategies. During the schoolyear, the program is applied continuously, once a week, at the classroom level, on the basis of the especially designed curriculum, that covers eight thematic sections (bullying, cyber-bullying, media influence – television and Internet, alcohol use, drug use, peer pressure, discrimination). T
...
he curriculum lessons are processed through interactive forms of work (topic-oriented lectures, participant focus-groups and workshops), by which we tend to improve the students knowledge and awareness about characteristics, development and ways to prevent different behavioral problems, as well as about development and strengthening of various social skills. In this paper, besides a description of the structure, content and delivery of the program, we will present a part of results of the half-year evaluation, which relies on a simple design of individual assessment by all the program participants (implementators, students and school counselors), and we will derive practical implications for a modification and improvement of the program activities.
Keywords:
preventivni program / problemi u ponašanju / evaluacija / prevencija u školi / prevention program / problem behavior / evaluation
Source:
Zbornik radova - " Smetnje i poremećaji: fenomenologija, prevencija i tretman deo II / Disabilities and Disorders: Phenomenology, Prevention and Treatment Part I I ",Beograd / Belgrade 2010, 2010, 483-498
Publisher:
Univerzitet u Beogradu – Fakultet za specijalnu edukaciju i rehabilitaciju/ University of Belgrade – Faculty of Special Education and Rehabilitation