Da li je pedofilija zaista zaseban entitet?
Is pedophilia really separated, unique entity?
Authors
Kovačević, Jasmina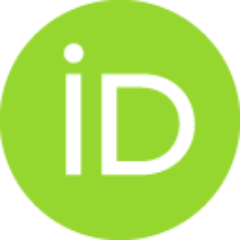 Vučinić, Vesna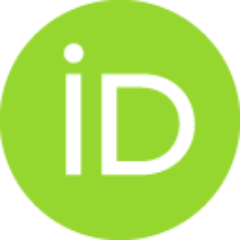 Contributors
Kovačević, Jasmina
Vučinić, Vesna
Conference object (Published version)

Abstract
Iako je još od klasične psihijatrije smatrana podvrstom seksualne psihopatije, pedofilija je u važećim nomenklaturama mentalnih poremećaja Američkog psihijatrijskog udruženja DSM IV (APA,1994) i Svetske zdravstvene organizacije ICD-10 (WHO, 1992) izdvojena od psihopatije i tretira se kao zaseban entitet svrstan u kategoriju parafilija. U radu je ispitivana opravdanost takvog pristupa kroz analizu preklapanja psiholoških i kriminoloških karakteristika pedofila i psihopata. Utvrđeno je da se one u potpunosti podudaraju: i na nivou stukture i dinamike ličnosti, defekata u području ego funkcija i po povišenjima skale psihopatije (pd) na MMPI u empirijskim istraživanjima, ali i po načinu izvršenja seksualne zlostave dece i po tipovima učinioca. Podudarnost je očigledna i na konceptualnom planu, te savremeni dijagnostički modeli psihopatije poput Millonovog, veoma dobro definišu pedofile. Zato je zaključeno da je i na teorijskom i na praktičnom nivou neprihvatljivo odvajanje pe
...
dofilije od psihopatije. Takvo odvajanje ima negativne konsekvence na procenu stepena opasnosti i rizika od recidivizma, na odmeravanje težine i dužine kazni i na izbor (ne)prikladnih vidova tretmana za ovu kategoriju prestupnika
Paedophilia was considered as a type of sexual psychopathy from classical psychiatry, in official nomenclatures of mental disorders of American Psychiatric Association DSM-IV( APA,1994) and World Health Organisation ICD-10 ( WHO,1992), it is labelled as unique entity positioned in category of paraphilia, quite separate from psychopathy. In this paper, the acceptance of that approach was tested using analyses of congruency of psychological and criminological characteristics of two entities: paedophilia and psychopathy. It is established that paedophilia is completely matched with psychopathy: in structure and dynamic of personality, in deficits in ego functions and in heighten scale of psychopathy (pd) in MMPI in empirical researches and in modus operandi of sexual abuse of children and in type of offenders. Congruency is apparently at a conceptual level too, as actual diagnostic models of psychopathy are inclined to accurately define paedophiles. It is concluded that on th
...
eoretical and practical levels separation of paedophilia from psychopathy is unacceptable. Negative consequences of such separation are serious for prediction of violence, risk of recidivism and decisions about duration and severity of punishment and (in) appropriate forms of treatment for these offenders.
Keywords:
pedofilija / kriminal / psihopatija / psihološke karakteristike / paedophilia / crime / psychopathy / psychological characteristics
Source:
Zbornik radova - " Smetnje i poremećaji: fenomenologija, prevencija i tretman deo II / Disabilities and Disorders: Phenomenology, Prevention and Treatment Part I I ",Beograd / Belgrade 2010, 2010, 457-470
Publisher:
Univerzitet u Beogradu – Fakultet za specijalnu edukaciju i rehabilitaciju/ University of Belgrade – Faculty of Special Education and Rehabilitation