Klinička dermatoglifika kao preventivna grana specijalne edukacije
Clinical dermatoglyphics as preventive branch of special education
Authors
Miodrag, Stošljević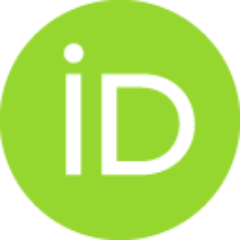 Adamović, Milosav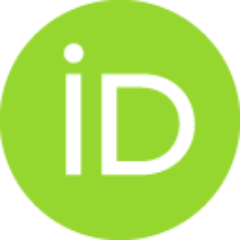 Contributors
Kovačević, Jasmina
Vučinić, Vesna
Conference object (Published version)

Abstract
Klinička dermatoglifika je nauka koja se bavi pročavanjem dermalnih šara (dermatoglifa) na dlanovima i tabanima. Pošto su dermatoglifi specifični za svaku osobu njihovim proučavanjem se može utvrditi niz parametara koji nam mogu pomoći u savetovanju ispitivanih osoba. Dakle, pomoću dermatoglifa se može utvrditi intolerancija na hranu, predispozicija za pojavu određenih bolesti, izvršiti savetovanje za određeno zanimanje ili talenat za sport i umetnost kao i predbračno savetovanje u smislu selekcije partnera. Za nas je najvažnija činjenica da su dermatoglifi veoma osetljiv indikator za pojavu razvojnih anomalija kao što su razne hromozomske aberacije poput Daunovog sindroma, pervazivni poremećaji (autizam) kao i nekih pshijatrijskih oboljenja među kojima su shizofrenija i alkoholizam. Nije potrebno naglašavati kakav je preventivni značaj dermatoglifskog nalaza kada mi već u prvim godinama života možemo utvrditi neku od gore navednih predispozicija ili anomalija i na taj nač
...
in reagovati pre kliničke manifestacije određene patološke pojave.
Clinical dermatoglyphics is the science which examines the skin ridges (dermal ridges) found on the palm and toes. Besause dermatoglyphics are unique for each person, studying them can determine a series of parameters that can help us in counselling the subjects of the study. Therefore , with the help of dermatoglyphics we can determine such things as food intolerance, predisposition to certain diseases, prompting counseling for such occupations or talents for sport and art, and in premarriage consultation in terms of partner selection. A most important consideration is that dermatoglyphics are a very sensitive indicator for Down syndrome, autism , some developmental abnormalities and some mental illness such as schizophrenia and alcoholism. It is not necessary to underline the importance of the preventive role of dermatoglyphics , because we can determine at a very early age some of previously mentioned anomaly and predisposition; in that way we can react before clinical m
...
anifestation of some pathological process start.
Keywords:
dermatoglifi / specijalna edukacija / dermatoglyphics / special educaton
Source:
Zbornik radova - " Smetnje i poremećaji: fenomenologija, prevencija i tretman deo II / Disabilities and Disorders: Phenomenology, Prevention and Treatment Part I I ",Beograd / Belgrade 2010, 2010, 303-315
Publisher:
Univerzitet u Beogradu – Fakultet za specijalnu edukaciju i rehabilitaciju/ University of Belgrade – Faculty of Special Education and Rehabilitation